Verkada – A New Standard for Enterprise Security?
By Kevin Whaley, CPP, Sr. Security Consultant at Kenton Brothers
Verkada is one of the newest and fastest growing security system platform providers on the market. Their mission; to modernize enterprise physical security. Verkada prides itself by being a complete solutions provider, offering a suite of connected security devices that provide the user with a complete picture of the safety, security and even health of their environments. From access control, video surveillance, intrusion detection and environmental sensors, Verkada offers complete situational awareness for its users through a single, very user-friendly platform.
But wait… ANOTHER company that claims to offer a "complete" enterprise solution?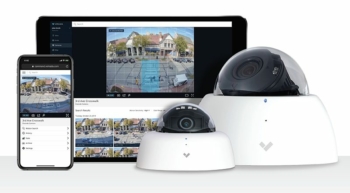 We've all heard that before. I typically don't "rave" about a specific product but rather, I always try to find the solution that I believe will meet my client's needs. By offering various options and products, I make sure that the customer has all the info they need to make an informed decision.
Then why, you may ask, am I talking about Verkada? What makes them so different? Well, let me learn ya a thing or two.
I have to admit, when I first heard about Verkada, I was VERY skeptical and thought there was no way they could live up to what they were promising and I put them out of my mind. Then I started at Kenton Brothers and really got the opportunity to see Verkada systems in action in the field. I've been able to play around in the system myself. I'm pretty tough to impress, but after some time and experience, I'm a big fan!
Now, are they a good fit for everyone? Absolutely not. Are they a good fit for many? Absolutely! It's an investment, but that is offset by the quality of their products, operating platform and ease of use.
Verkada Command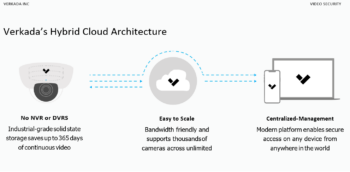 Verkada Command combines video, access control and sensor insights across your organization into a cloud-based solution. Cloud-based… meaning no more expensive servers to maintain or replace! That's a plus. It is infinitely scalable so you can add as many devices as you need. Maintenance? Forget about it! Automatic updates are continuously delivered to make sure you're equipped with the latest and greatest features and enhancements.
Verkada can provide a range of cameras from domes, bullets, minis and fisheyes. The cameras also come equipped with built in storage that can store anywhere from 30-365 days of video history. That means, even if your network or internet goes down, cameras are still recording.
Access Control
The access control system is great too! Each door controller is built with its own onboard processing and storage so teams can quickly configure and manage all doors. It's easy to set up, allows you to manage access remotely and connect your organizations active directory solution to seamlessly manage credentials being added and removed. (Another plus, their door controller multi-format card readers support low and high frequency card formats.) As of now, Verkada only offers 4-door controllers, which means that if you have 16 doors, you'll need to get 4 controllers. However, larger controllers are in development.
Intrusion Detection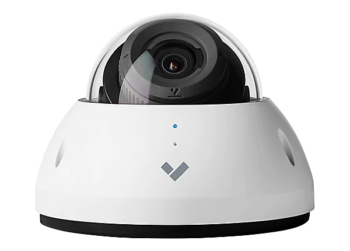 Need intrusion detection? They've got that covered, plus a lot more. No more need to purchase and install multiple sensors that only do one thing. Get one sensor for motion, noise, and even environmental data like temperature, humidity, air quality, vape detection, PM2.5 and TVOCs. (If you don't know these terms, we should probably talk…)
All of this is instantly integrated, allowing all the sensors, cameras and doors to communicate with each other, making your ability to maintain situational awareness much more efficient. I've personally experienced the frustration and time consuming effort it takes when you're trying to find records or reviewing hours of video to find a specific 2-3 second clip. Verkada takes all that frustration away with all of its capabilities.
They even offer 30-day trials for some of their products. Want to give Verkada a try or see it in action? Give us a call!
https://kentonbrothers.com/wp-content/uploads/2022/02/verkada-2.jpg
440
800
Kevin Whaley
https://kentonbrothers.com/wp-content/uploads/2022/04/125th-Anniversary-v1.png
Kevin Whaley
2022-02-16 06:00:16
2022-02-11 09:30:24
Verkada – A New Standard for Enterprise Security?