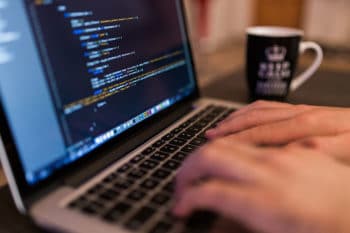 By Neal Bellamy, IT Director at Kenton Brothers
Kenton Brothers has always been dedicated to the success of your security. For over 120 years, we have had security technicians in the field. Today, we're stepping up to a new level of service. KB is dedicating a team of security technicians who are ready to help at a moment's notice. The Remote Services Group, or RSG for short, is now standing by to help with your security needs. This new group will significantly reduce the amount of time to support our customers.
Questions? Let's cover the basics.
What should I expect from the new Remote Services Group?
You can expect an immediate response to your issues that can be fixed without sending a technician on site. The KB Service team will be able to recognize an issue that can be corrected remotely. When this is the case, they will forward that support request to an RSG member so that they can help you immediately. The RSG member will connect with you, diagnose your issue and remote into your system (with permission, of course) and correct your issue. Done and Done.
What kind of issues will this group take care of?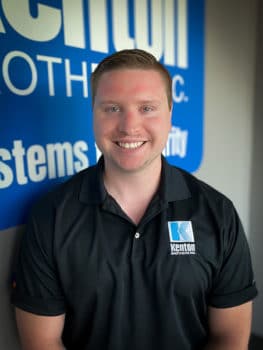 Many of our commercial security systems are connected to the internet. And many of the commonly reported issues can be corrected through a remote connection to those systems.
Here are just a few examples of things that can be done remotely:
Helping our customers operate their system (add a person to access control, export video, arm an alarm)
Resolve issues with systems (camera not connected, doors not unlocking)
Modifications to system programming (alarm code changes, change where an alert is sent, change motion detection)
What happens if the RSG member can't fix your issue?
Our team will escalate the issues internally, seamlessly, without you needing to do anything. If we need a technician to be on-site to help correct an issue, the RSG team and Service team will work together to get someone scheduled. Since the RSG team has looked at the issue in detail, they can help make sure the on-site tech has what they need to fix it the first time. You'll know every step of the way what is happening to resolve your issue.
How do I contact the new Remote Services Group?
Nothing has changed in that regard. Just call our service line (816-888-5855) or email them (kbservice@kentonbrothers.com) and the service team will get you to the right place.
Kenton Brothers Systems for Security is dedicated to helping you protect your People, Property, and Possessions. This new team will help you do just that… even more quickly!
Do you need help with commercial security?