One of the biggest lessons 2020 has taught us is that there is always a monkey wrench ready to be tossed into the gears of doing business. COVID-19 came in like a lion and reduced the US workforce by over 38 million in a few weeks. A robust economy filled with mom and pop stores, distribution centers, production and manufacturing and enterprise level entities all faced the same paradigm – How do I stay in business and protect my most valuable resource…my team members and customers?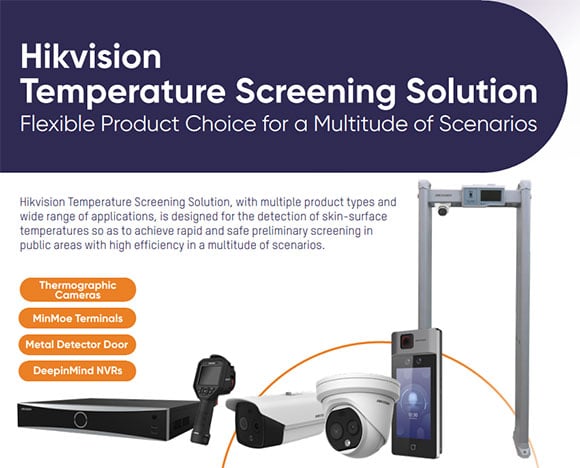 Kenton Brothers Systems for Security would like to share with you some of the technology available for you to do just that. Our mission at Kenton Brothers is to Protect People, Property and Possessions. There's a reason People are listed first. After the COVID-19 outbreak, it's easy to see why.
Commercial video surveillance is a platform many businesses have invested in that can be supplemented with additional technology.
Thermographic video surveillance technologies accomplish the following:
Monitor workforce health and provide early detection of symptoms
Monitor social distancing and Personal Protective Equipment compliance
Provide temperature checks
Alert over-crowding or capacity limits
Provide for remote monitoring to limit exposure
Process dozens of people at a time for temperature and PPE checks
These Thermographic Video Surveillance solutions can be customized for many applications depending on your needs. Often, these new technologies can be layered directly on to your current system, reducing your capital outlay.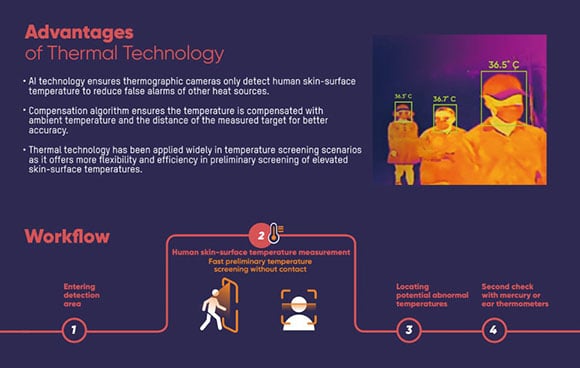 Some of the pain points of current conventional methods (such as thermometers) are that they require close contact. You expose the temperature taker to the virus, and that person then becomes a potential carrier. Thermographic Video Surveillance solutions offer a safer approach by creating a passive detection process that alerts on variances.
At Kenton Brothers we partner with great manufacturers such as Hikvision, Flir and Milestone to bring you the solutions you need to operate in a safe manner. Please give us a call to help guide you through the process of implementing systems to protect you People, Property and Possessions.