System Design
&

Consulting
Throughout the Midwest we're known as the "Answer Guys." When we show up on a project they always say… "The Answer Guys are here!" Having well over 100 years in the industry gives you a unique perspective.
Kenton Brothers will put that experience to work for you designing your physical security system. We utilize our famous pyramid design starting with Mechanical Hardware, adding layers of security with Electronic Access Control and IP Video Surveillance. We then add Life safety devices, mass notification and monitoring with health checks and maintenance programs to keep your system operating properly.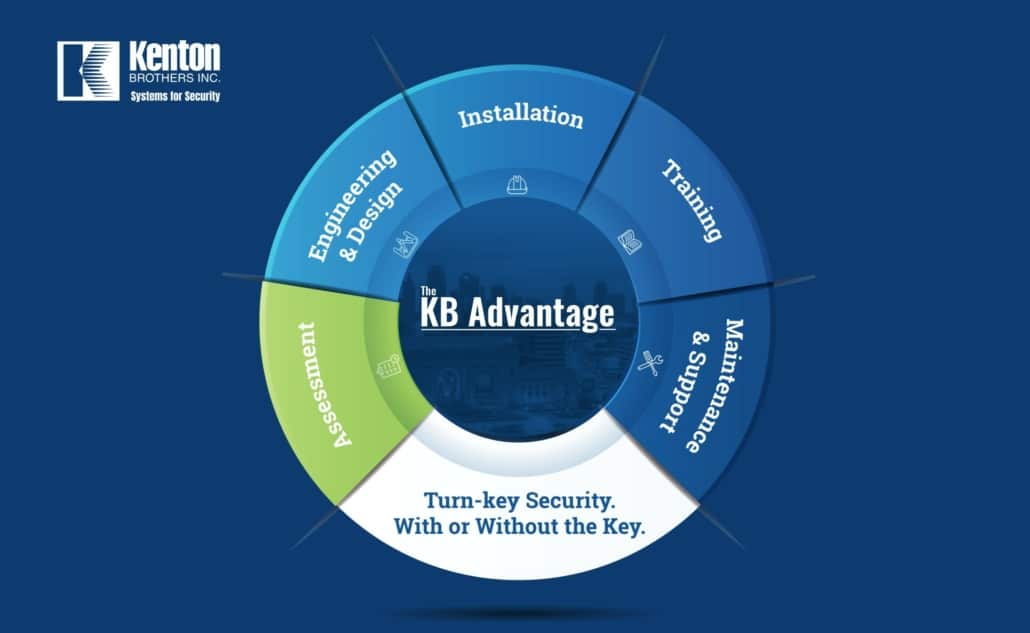 Components to the KB Design Process:
Risk analysis
Design constraints including regulations, budget, cost, technical capability, equipment and system compatibility
Credentials and credential management
Duress systems
Video data storage and management
Security network infrastructure
Security audio communications (radio, telephone, intercom, IP audio)
Systems monitoring, display and supervision types (field panels, multiplexers, control centers/consoles)
Systems redundancy alternative power sources (battery, UPS, generators, surge protection)
Signal and data transmission methods
Equipment and system maintenance requirements
Calculations, drawings and specifications
Project management strategy
Scheduling – Cost estimates
Training and Commissioning
Recent System Design
&

Consulting Stories
Subscribe to the KB Security Blog!