Door Naming Conventions – Keeping Businesses Organized and Secure
By Alana Hanly, Security Consultant at Kenton Brothers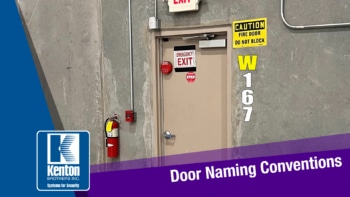 One of the most critical aspects of planning a commercial security system design for a facility is organization. Taking the time to get the details right ensures that all users of the system easily understand how the various components and functions will work together. One of the topics that can cause a lot of confusion is how to verbally reference a specific door inside your building(s).
Depending on the size and nature of your business, an organization can end up having to secure a lot of doors!
Part of the KB Advantage is that we take pride in creating custom solutions for our clients. And that's not marketing speak… We actually enjoy the process of working with you to design customized commercial security systems that will protect your people, property and possessions. We also like partnering with you to maintain or update your existing commercial security systems. Knowing that employees feel safer, and security officers have more confidence in their system, puts a smile on our face.
Regardless of the size of your access control system, it's a good rule of thumb to have a naming convention established for the various doors in your system. For smaller systems, this is as easy as naming a door Main Entry or Employee Door. But what about when we're talking about a system that has 10, 20, or even 500 doors? This is where you will see the value of our 125 years of experience providing commercial security solutions to businesses nationally.
A Conversation with Vince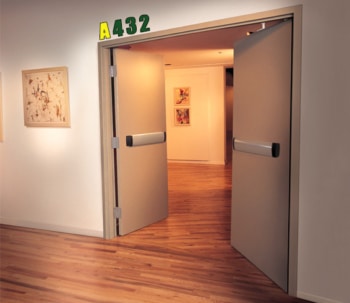 I sat down with one of our employees, Vince Gelei, to learn more about our best practices for door naming conventions. Vince is experienced in the process of building and programming the many access control systems we provide for our customers.
Sometimes, it's hard to put into perspective the number of devices that are involved in the access control programming for a single door. Without having some structure, the system can become convoluted and hard for both the end user and integrator to operate and maintain. Vince provided some great insight on the key factors for developing such a framework within an access control system:
End User's Security Capacity – Determining the technical level of our customers plays a big part in system design. (We can't provide a solution that's hard for our customers to understand and use.) We want to make sure the final naming conventions will be an intuitive reference for the end user. This is the first priority in system programming.
Access Control System – The commercial security system that the customer has chosen also plays a big part in how we set up naming conventions. The capabilities of their system dictate what we can and cannot do when setting up doors and their naming structure.
Territory or Location – We would want to set up a City Reference if you have a national presence. For a specific region all the way down to a single building, we would set up a Building Reference. (These terms are the first step in verbally referencing a specific door.)
Total Door Count of Site – When we know ahead of time how many doors are on site and how they function, we can document this in your access control system. (This is not a feature supported in all access control platforms. This is another reason why our system design process is critical.)
Site Floor Plans – With existing floor plans we can document the solution for quick reference.
Door Numbers – Do the facilities have pre-established door numbers? If your building already has door numbers, we would simply leverage that convention.
Potential for Growth – Is this just the first phase of implementing a commercial security solution for your organization? If so, we want to plan for future phases and the growth of your organization. Trying to develop this afterwards can be a nightmare!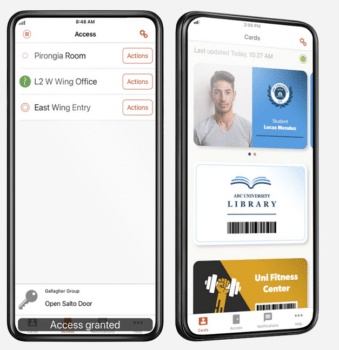 Vince also goes on to explain, "A door could be named doors, access points, portals, etc. in your existing system. We help our customers rename them in a way that end users operating the system will be able to quickly identify the physical location of any door. Of course, with larger sites there is more complexity. We work with the end user to create a site-specific nomenclature that is typically composed of literal door numbering, but also acronyms to codify and differentiate the different locations."
The overall recommendation from Vince is that door naming is a small but important detail when planning out your security system.
At Kenton Brothers, we have the experience of working closely with our customers and partners to design and implement customized commercial security solutions. Whether it's time for you to plan and build out your first solution or update your existing security systems, give us a call. We would love to help you.
https://kentonbrothers.com/wp-content/uploads/2023/01/Door-Naming-Conventions-featuredv3.jpg
1080
1920
Alana Hanly
https://kentonbrothers.com/wp-content/uploads/2022/04/125th-Anniversary-v1.png
Alana Hanly
2023-02-22 06:00:25
2023-01-29 10:58:52
Door Naming Conventions – Keeping Businesses Organized and Secure