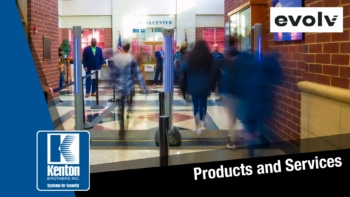 By David Strickland, Vice President of Kenton Brothers
Innovation is a Kenton Brothers Systems for Security core value. As a 125 year old company, we've had to innovate to stay relevant to the needs of our market over the decades of serving our customers. To that end, we are constantly engaged with security industry manufacturers to stay on top of new technologies and how they can impact our mission of Protecting People Property and Possessions.
Evolv Technology
Evolv Technology is a new and innovative weapons detection platform that detects weapons without the long lines you would normally associate with traditional metal detection. If you've spent a long time waiting to get into a school or sporting event while the metal detectors do their job, you may be familiar with the frustration that many people feel. We all want a safe experience, and we're all willing to go through the screening process. However, we've all thought to ourselves, "There has to be a better way!" Evolv has created it.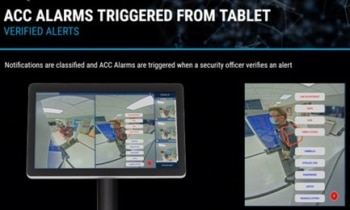 As the nation debates ways to keep our schools safe, Evolv is creating solutions that give us viable options today. Several school systems across the country have placed Evolv systems in their schools to help promote safe learning environments.
Evolv combines Artificial intelligence with digital sensors to accurately screen visitors, students and staff 10 times faster than traditional methods. Evolv Technology provides touchless security screening that delivers safety without sacrificing the visitor /student experience. Evolv can distinguish between every day items that a person carries and weapons. The system allows car keys, cell phones and spare change to pass through, while alerting on the knives, guns and other threat objects when they are detected.
If a person is carrying a weapon, the sytem will give you an alert to a tablet that a staff member monitors. This alert identifies the person that needs to be screened further and the location of the weapon on that person. This person can enter secondary screening while allowing the flow of students or visitors into the building or venue.
Benefits in a School Setting
Eliminate lines of students waiting to pass through security screening
Allow students to keep back packs on
Enable students to get to class on time without security disruptions
Reduce secondary security check alarms from around 40% to less than 10%
Easy staff training process – less than one day
Create secure environment for learning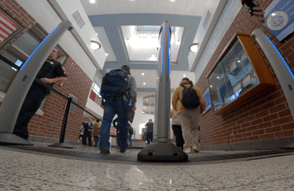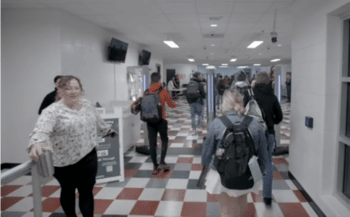 A Smart System with Powerful Analytics
The Evolv system also gives you actionable data and ongoing learning that you can use to make adjustments to your policies and procedures.  It's a smart system that has powerful analytics on board.  The cameras on the system can add focus and attention alarms as well as facial recognition to alert if banned or troublesome persons are trying to gain access to the building or venue.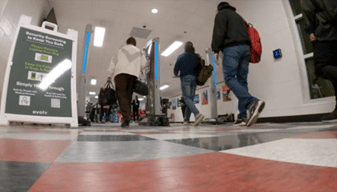 With the workforce crunch we are all facing, one huge benfit of this system is the reduction in manpower over traditional systems.  Many venues and school have seen a reduction of over 50% in staffing requirements.
When you combine these factors, you quickly see how the innovation that Evolv brings to the marketplace will quickly have a big impact.
Case Studies
If you would like to discuss how Kenton Brothers can help you innovate your weapons detection process or explore the decision to start a process please give us a call today. We offer these services free to our community.
https://kentonbrothers.com/wp-content/uploads/2022/06/Evolv-Featured.jpg
1080
1920
David Strickland
https://kentonbrothers.com/wp-content/uploads/2022/04/125th-Anniversary-v1.png
David Strickland
2022-07-13 06:00:09
2022-06-23 19:14:08
Evolv Technology – New Weapons Detection Tech Protects Schools, Businesses and Sporting Events