By Neal Bellamy, IT Director at Kenton Brothers.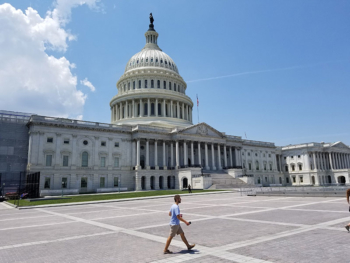 Special access control requirements require special access control people.
Our most complex access control customer is any federal government customer. The Office of Management and Budget (OMB) has a set of memorandums that outline requirements for any government office access control system. This allows the federal government system to authenticate who a person is as well as allow a person access to a building.
Certainly, this falls under "Special requirements" that spans way past allowing or denying access through a door.
Understanding the requirements itself is a challenge. But two of our guys, Ryan Nance and Chris Skinner, have stepped up to that challenge. Both of them went to D.C. for training that involves the latest in Public Key Infrastructure (PKI), CAC / PIV Cards, and Biometrics. Both have been involved in multiple installations of government facilities across Kansas City for many years.
CSEIP Certified
Ryan and Chris are both CSEIP certified to design and install physical access control systems (PACS as it's known to the Feds) that meet OMB requirements.
Kenton Brothers has been helping the federal government for decades with their locks, keys, safes, containers and maintenance of their cameras and access control. This new certification means that Kenton Brothers is ready to serve the federal facilities in the Midwest region for their new PACS installations.
If your facility is ready for the latest and greatest in access control, let us know how we can help!
https://kentonbrothers.com/wp-content/uploads/2019/08/Washing-DC-1web.jpg
600
800
Kenton Brothers
https://kentonbrothers.com/wp-content/uploads/2020/08/2020-KB-logo.png
Kenton Brothers
2019-09-04 06:00:17
2020-09-04 14:51:11
KB is CSEIP certified to design access control systems for the Federal Government.