Can We Pick Our Partners or Can We Pick Them?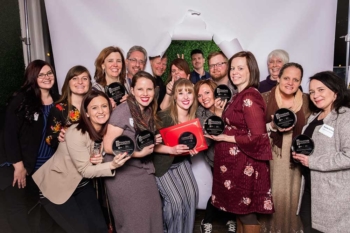 Spring is awards season. The Oscars… The Grammies… And, Kansas City has its own versions, especially in the advertising and marketing world. For any award, the winning work usually is a collaboration between partners who toil, sweat and go back and forth as they work toward their vision.
We didn't make a blockbuster movie or record a top ten song with our advertising agency partner, but we did create a pretty slick marketing brochure that won a fancy advertising award.
The Kenton Brothers Security Product Brochure
Our security product brochure received a 2019 Fountain Award at the ANA Business Marketing and AMA of Kansas City (AMAKC) annual Fountain Awards ceremony held on March 7th at 2016 Main Event Space.
EAG Advertising & Marketing, our agency, submitted the brochure and was in attendance to accept the award. Fountain Award submissions are judged equally on creative, production, objective/strategy and results. Submission categories include advertising, brand identity, sales enablement, event marketing, public relations, internal marketing, integrated program, content, video and all forms of digital marketing.
To match the custom nature of our security solutions, we wanted a brochure that would stand out as well. Our brochure serves as a sales leave-behind for our team to share with clients. It communicates our overall brand value, leading with the concept that our solutions protect your people, property and possessions.
Design, Message and History
Design-wise, the brochure is a custom creation. The way it's designed is to have two sections open at the front, symbolizing our ability to protect what's inside.
Message-wise, it focuses on our primary security solutions, while the back of the brochure features a nostalgic nod to our 4th generation family-owned business history, along with the evolution to today's technology and the consistency of the person-to-person service.
Our award-winning brochure perfectly reflects who we are and what we do. It's an honor that top marketing associations in Kansas City think so, too.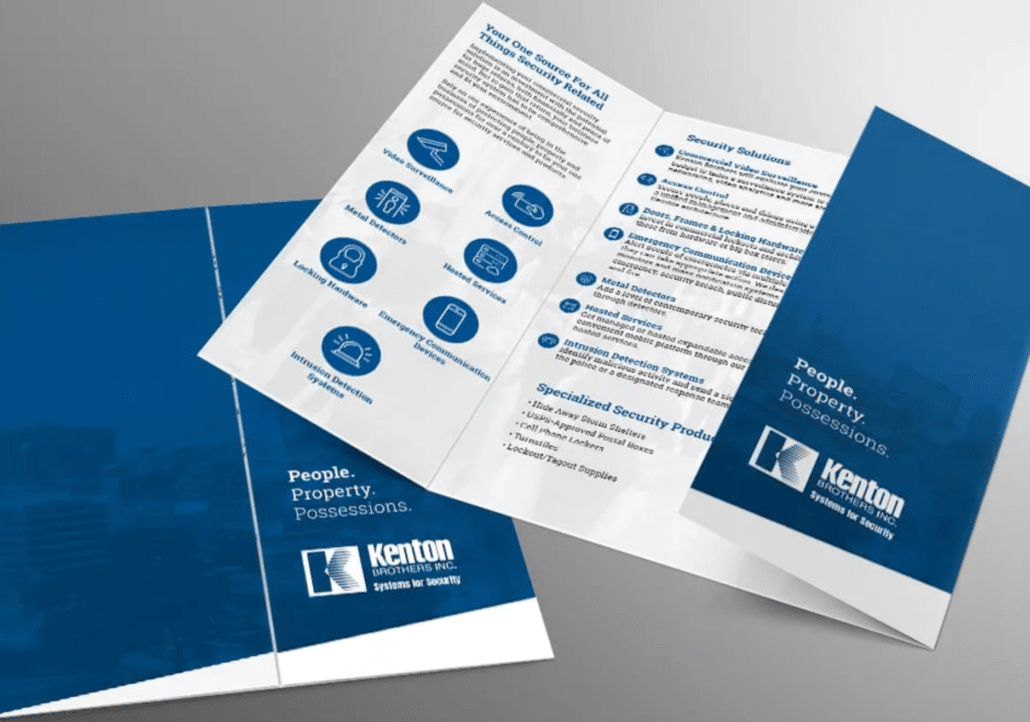 https://kentonbrothers.com/wp-content/uploads/2019/05/EAG-Fountain-Award-for-Kenton-Brothers-Brochure-Large-web.jpg
667
1000
Kenton Brothers
https://kentonbrothers.com/wp-content/uploads/2022/04/125th-Anniversary-v1.png
Kenton Brothers
2019-05-29 06:00:07
2020-03-22 17:22:35
Kenton Brothers Systems for Security Product Brochure Wins a 2019 Fountain Award