By Kristen Harper, Controller and HR Manager at Kenton Brothers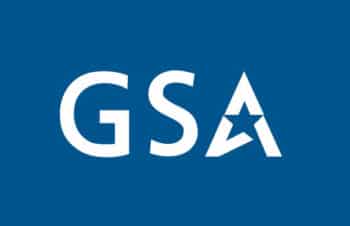 GSA stands for General Services Administration which is a government agency that was established in 1949. The agency's primary purpose is to manage government buildings and real estate, and provide product and service procurement support.
Putting it simply, government businesses are required to carry what is known as a GSA standard of equipment such as locks, vaults, safes, etc. For a security professional to work on these GSA standards of equipment, they must be highly trained technicians that have gone through the most in depth clearances to ensure safety of all government documents.
So, how does Kenton Brothers fit into the GSA mix?
We employ GSA certified technicians that have the knowledge and expertise to work on, and within, these products and highly regulated areas. Our technicians have gone through weeks of extensive training that includes training and qualification as a GSA approved container and vault door inspector.
By becoming a GSA approved Inspector, our technicians are also qualified to perform re-certification inspections on GSA containers when there is any reason to doubt their security integrity. These qualifications have been approved by GSA, and are valuable credentials for anyone performing work on GSA Containers or vault doors. Additionally, our technicians are experts in Safety Deposit, Mechanical Lock Combination, Containers and much more.
Let's test your GSA knowledge…
Question: Do you know what the three levels of classified materials are?
Answer: Top Secret, Secret and Confidential
Each one of these levels requires specific special processes and procedures to test, evaluate and inspection of the equipment. This is just one more way Kenton Brothers is working hard to ensure we're protecting people, property and possessions and keeping you ALL SECURE.
https://kentonbrothers.com/wp-content/uploads/2018/08/GSA-Logo.jpg
382
592
Kristen Harper
https://kentonbrothers.com/wp-content/uploads/2020/08/2020-KB-logo.png
Kristen Harper
2018-09-05 13:45:58
2019-08-28 11:23:56
What is GSA? And why should I care that Kenton Brothers has GSA Certified Technicians?