Robots, Thermal Radar and Drone Detection: Commercial security is alive and strong in Kansas City.
By David Strickland, Vice President of Kenton Brothers.
Kenton Brothers systems for security launched the Cobalt Robot as a service on November 7, 2019. This platform takes advantage of over 60 sensors and artificial intelligence to provide real time data to operators and systems. This data is used to create a safer, more secure facility.
Since then, Kenton Brothers has added several new offerings that take advantage of the same concepts. Artificial intelligence and advanced sensors were once thought of as the future of security. Below are a few examples of how these systems are already available to you in the Kansas City area.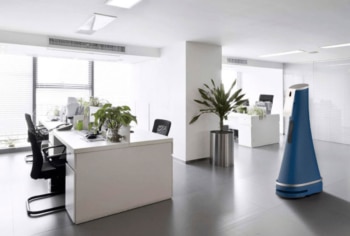 Cobalt Robotics
This Robot as a Service (RaaS) platform delivers over 60 superhuman sensors coupled with the decision-making logic of a human. Cobalt patrols the workspace, observing and reporting safety and security issues to a human operator. It uses artificial intelligence along side the superhuman sensors to detect things like, spills, leaks, toxic gases temperature anomalies and intruders. It can also detect and report open and propped doors and suspicious activity.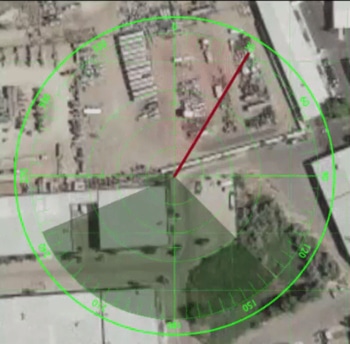 Thermal Radar
Thermal Radar utilizes a best in class, rotating FLIR Tau2 thermal sensor and applies edge-based analytic detection algorithms to detect, classify and geo-spatially locate any incursion that may threaten your perimeter. And Thermal Radar detection alerts generate not only a GPS coordinate of the intruder's specific location, but also a thermal image of the intrusion.
By providing accurate GPS coordinates upon detection, Thermal Radar provides many of the same net results of a traditional radar, while remaining a completely passive and undetectable intrusion system. Thermal Radar can be a standalone detection outpost on an expansive border project or the centerpiece of an integrated physical security strategy at your most critical facilities.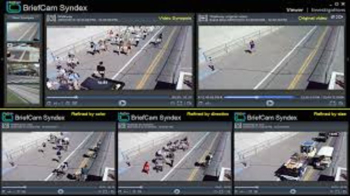 BriefCam Analytics
TRANSFORMING VIDEO INTO ACTIONABLE INTELLIGENCE
The BriefCam® complete Video Content Analytics platform drives exponential value from commercial video surveillance system investments by making video searchable, actionable and quantifiable. BriefCam's unique fusion of computer vision and technologies, together with its patented VIDEO SYNOPSIS® solution, enables video investigators to review hours of commercial video surveillance in just minutes and rapidly pinpoint people and objects of interest. This is a real game changer for any organizations that need to review large amounts of video.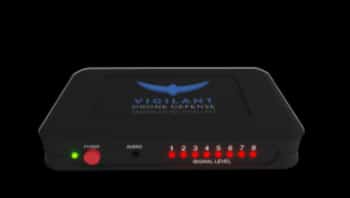 Drone Detection – Vigilant
The DDU-1 (Drone Detection Unit) is a reliable tool designed to detect drones flying in nearby airspace.
The DDU-1 can detect the transmission signals emitted by commercially available drones from a distance of approximately 2 Km. When the DDU-1 detects drones in nearby airspace, the units LED display activates with red lights. The number of LED's illuminated indicates the signal strength, which equates to the distance of the detected drone.
A pulsing audible warning is also activated, which can be monitored via the 3.5 mm audio jack port. The faster the pulse, the stronger the detected signal, the closer the drone is to the DDU-1 unit. At close range, this means all eight LED's will be activated, and the audio tone will be constant.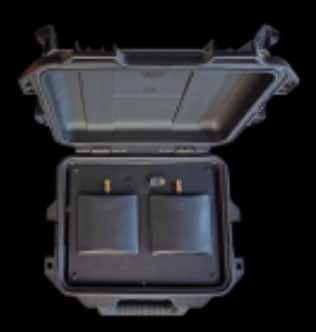 Drone Defense – Vigilant
In certain applications such as Prison or Military bases, drone defense is necessary.
Vigilant Drone Defense products are the perfect solution for any government agency, critical infrastructure organization, or any other entity that has a need for a robust, reliable counter UAV system. These products are state of the art, and provide strong, impenetrable protection against all invasive, and dangerous drone activity. These products have been tested and approved for consideration by the U.S. Army, as well as several other federal, state and municipal government agencies.
Each of these solutions from Kenton Brothers offers specific capabilities to solve ongoing commercial security issues. We can help guide you through the process to evaluate, implement and manage these solutions. Give us a call today.
https://kentonbrothers.com/wp-content/uploads/2020/01/2020-Commercial-Security-Alive-And-Strong-01web.jpg
657
975
Kenton Brothers
https://kentonbrothers.com/wp-content/uploads/2022/04/125th-Anniversary-v1.png
Kenton Brothers
2020-02-05 06:00:33
2020-09-04 12:13:46
Robots, Thermal Radar and Drone Detection: Commercial security is alive and strong in Kansas City.