Kansas City Cannabis Industry Showcase
By David Strickland, Vice President of Kenton Brothers.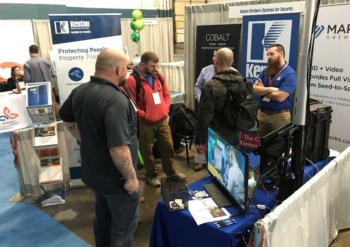 Missouri's Medical Marijuana industry is getting kicked off in a grassroots way. In November, Kenton Brothers Systems for Security hosted a booth at the Inaugural Kansas City Cannabis Industry Showcase. Our goal was to help educate and guide potential licensees through the security compliance maze and help them understand how to effectively implement their security plan to stay compliant with state regulations.
As it was the areas first showcase, it was lightly attended on both days. But the people who attended the showcase were definitely legitimate business owners with real questions and concerns around security compliance.
Common Questions
Questions ranged from "How often do you think the State will be making inspections?" to "My building just got pulled from under my due to rezoning, how quickly can you get me a new security plan?"
The answer to the first question is "No matter how often the state makes inspections, you must be ready every time" and to the new property owner, "We can be out there tomorrow!".
By far the biggest question everyone had on their mind was, "When will the state announce the licensees?" Ironically, two days later the State of Missouri published this statement:
State of Missouri on Licensees
The Department of Health and Senior Services (DHSS) Section for Medical Marijuana Regulation will begin issuing medical marijuana facility licenses before the end of the year. In order to give all potential applicants sufficient notice of when to expect notification of application determinations, DHSS is announcing tentative dates of license issuance for all facility types.
Medical marijuana facility license issuance is expected to occur on the following schedule:
Testing facilities: approximately December 19, 2019
Transportation facilities: approximately December 23, 2019
Cultivation facilities: approximately December 26, 2019
Infused Products Manufacturing facilities: approximately January 10, 2020
Dispensary facilities: approximately January 24, 2020
Seed to Sale: January 31, 2020
A few items that still need to be worked out by the state is how will the caregivers or individuals secure their growing areas to be in compliance. Currently, the regulation does not distinguish between a larger growing facility or one with say 6-12 plants.
Home Security Camera Drawing Winner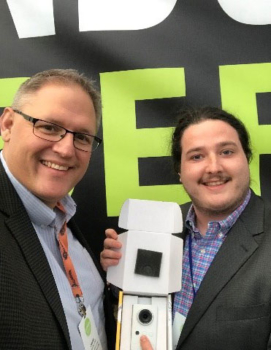 A special congratulations to the winner of our home security camera drawing at the showcase. Shawn Pietrofere of Back to Earth Farm in SE Missouri was our lucky winner. Shawn and his family look at the Medical marijuana business as a way to sustain their family business for multiple generations. The back to Earth team was very impressive and have a very detailed business plan for success. We're excited for the opportunity to partner with them to be sure that their investment is secure and that they stay complaint with the state.
During the show we met some really wonderful people that are investing quite a bit of time, energy and money into the industry. Our job is to help them protect their investment. We take that job very seriously.
https://kentonbrothers.com/wp-content/uploads/2019/12/cannabis-conference-01web.jpg
671
952
Kenton Brothers
https://kentonbrothers.com/wp-content/uploads/2020/08/2020-KB-logo.png
Kenton Brothers
2019-12-30 06:00:43
2020-09-04 12:14:23
Kansas City Cannabis Industry Showcase