Employee Spotlight: Mollie Porter, Field Service Project Administrator
By Kristen Harper and Taylor Peebles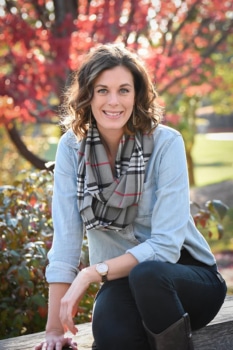 Kenton Brothers is excited to introduce Mollie Porter as a Field Service Project Administrator.
Mollie is a former school teacher with additional background in administrative support. She's always had a natural talent with management and strong leadership, which makes her a great fit for the Kenton Brothers team. She enjoys the process of continuous learning and growth among her colleagues.
In her personal life, Mollie enjoys mountain biking, kayaking and hiking. Getting out and getting active is her thing! When she isn't out and about getting active, you can find Mollie enjoying some downtime with her Sheepadoodle puppy, Georgie while she practices her piano skills & cross stitch hobby.
Mollie has a wonderful little boy named Sutton who loves raising chickens with his mama in their yard in between playing ninja & nerf guns. Mollie is someone who has many talents and hobbies, she's a colorful person with a great spirit & a go-getter on the job.
We are so happy to have Mollie be a part of our KB family!
https://kentonbrothers.com/wp-content/uploads/2020/04/Mollie-Porter-Headshot-featured.jpg
600
797
Kenton Brothers
https://kentonbrothers.com/wp-content/uploads/2022/04/125th-Anniversary-v1.png
Kenton Brothers
2020-05-27 06:00:22
2021-05-19 15:38:02
Employee Spotlight: Mollie Porter, Field Service Project Administrator