By Kristen Harper, Controller and HR Manager at Kenton Brothers.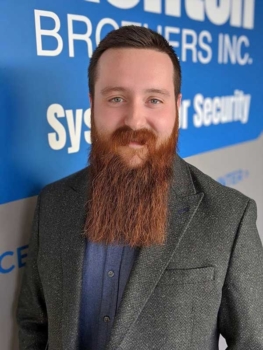 Kenton Brothers is excited to introduce Garrett Scarlett as a Senior Security Consultant.
Garrett is a former KU Jayhawk alumni with a degree in Electrical Engineering. He's always had a natural curiosity for how things work (and creating a solution when they don't) which makes him a great fit for the KB team. He enjoys the changing speed of technology, keeping up with the trends and being a public facing engineer and subject matter expert. Also, Garrett enjoys the unusual sale that requires out of the box thinking to create a customized solution.
Garrett is happily married to Ashley and together they are raising a dog Hershey and a cat Pumpkin. He is what I would call an "everything enthusiast" as he enjoys cooking, vinyl collecting, kayaking, antiquing. He's also an avid taco connoisseur… just to give you a small glimpse into the things he enjoys doing.
We are so happy to have Garrett be a part of the KB family!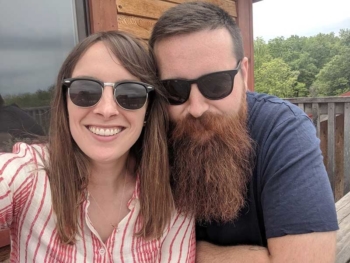 https://kentonbrothers.com/wp-content/uploads/2019/12/Garrett-Scarlett-Profile-featuredweb.jpg
550
600
Kenton Brothers
https://kentonbrothers.com/wp-content/uploads/2017/10/Kenton-Brothers-Logo.jpg
Kenton Brothers
2020-01-15 06:00:43
2020-02-12 15:38:50
Employee Spotlight: Garrett Scarlett, Senior Security Consultant