Commercial Security and Video Surveillance Project in New Mexico… with a rare find!
By Neal Bellamy, IT Director at Kenton Brothers.
In July, we were tasked with converting several banks in New Mexico to new security and video system. No two branches were alike. Some had analog video, some had digital, sometimes there was a Honeywell panel, sometimes DSC, sometimes no panel at all. And just like any road trip, it can't be perfectly smooth, there have to be some bumps.
Our two adventurers this time were Terry McCurdy and Ryan Holtshaus.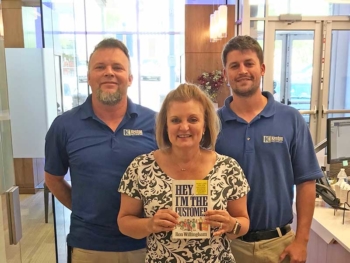 They loaded up the van and began their merry journey just after the fourth of July weekend. In the end, they converted seven branches to Honeywell intrusion panels and Milestone Video management, but it's the stuff in the middle that makes it the best.
At some point in the trip, they needed some more BNC connectors. Even though the guys had left "loaded for bear", they had used up all of their supply of those connectors and needed more. For those of you who don't know… BNC connectors have kind of gone the way of the dodo bird. They used to be everywhere, but now they are much harder to find in a store.
In Kansas City, I can only think of 2-3 places where we can get BNC connectors. In Santa Fe, there's only one.
A-1 Communications to the rescue!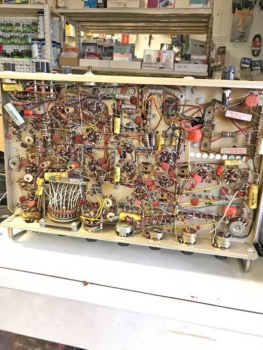 Terry said the store was really cool. It was full of modern-day electronics like you would expect, but what made it cool was the older electronics. One such piece of art was a tube tester that the owner had created. It's amazing to me how much skill was required to make electronics years ago.
When Terry was done with his purchase, the man behind the counter said, "Let me put those in a bag for you." After he was done, he asked, "Do you know why I put them in a bag for you?" Of course, Terry didn't know. The man said, "So when you lose them, you lose all of them and have to come back." Ha! How's that for truth in advertisement?
When you're out of town, you have to enjoy the local treats.
The guys had dinner at the Church Street Café. This establishment was owned as a home for 400 years and then turned into a restaurant. The restaurant has some amazing southwestern features and great food. (The guys give it two-thumbs up.)
Overall, it was a long two weeks, but the customer was thrilled with the success of the project. They commented to me after it was all done that they were impressed with Terry and Ryan's tenacity and creativity towards creating solutions. It was great to hear that… that's why we're here. To solve the customer's problems and have some adventures along the way. Here's to the next time, we're on the road!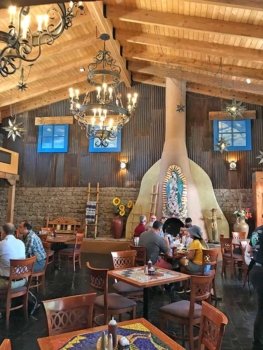 https://kentonbrothers.com/wp-content/uploads/2019/07/New-Mexico-Project-01.jpg
601
800
Kenton Brothers
https://kentonbrothers.com/wp-content/uploads/2022/04/125th-Anniversary-v1.png
Kenton Brothers
2019-07-31 06:00:39
2020-03-22 15:30:46
Commercial Security and Video Surveillance Project in New Mexico… with a rare find!