National Account with 600 Sites in 15 Weeks? Check.
By Ryan Kaullen, Field Services Manager at Kenton Brothers
Kenton Brothers Systems for Security, in its 124th year of existence, has seen projects of every size across most industries. We really thrive taking on the unusual, the time sensitive, and challenging projects across regions/states. This is a common situation when we're working with some of our national accounts.
One such project that covered all of these aspects was a recent install at over 600 sites for a major utility company in the Midwest.
The scope of the project was to install locking hardware and specialty electronic hardware (eCylinders/ePadlocks) across the customer's list of sites. This was a complex project involving lots of variables. These included timeframe, hardware needed, and the geographical locations of these sites. A lot of planning went into this project to evaluate requirements and determine the best course of action with limited information.
Timeframe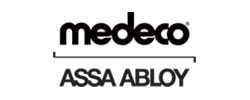 The timeline for this project was a total of 15 weeks. This meant we would be doing installations at roughly 43 sites per week. One of the requirements of this project was to meet a federally mandated deadline. This required us to plan the best routes possible to ensure our technicians were as efficient as possible.
We accomplished this using route planning software based on addresses and GPS coordinates. This was a crucial step to ensuring we would hit our deadlines.
The result? Kenton Brothers completed this project over a week early.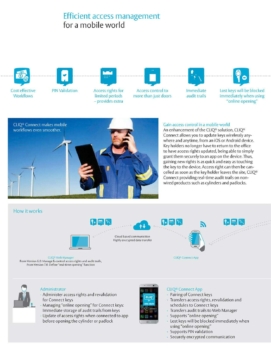 Material
The tricky part about material for this project is that we couldn't easily plan ahead for the amount of hardware that would be needed at each location.
Before the start of the project, we visited 7 sites and created hardware lists to cover the different scenarios we found. The goal was to make sure our technicians didn't have to make return trips for materials.
We were also installing security cylinders known as eCylinders or ePadlocks. They provide access just like an access control system. If you have the correct key, you're allowed access. If you don't, the cylinder or padlock stays locked. This is for auditing capabilities of who went into the site and at what time. This product and solution met the industry specified regulatory requirements for remote sites.
Locations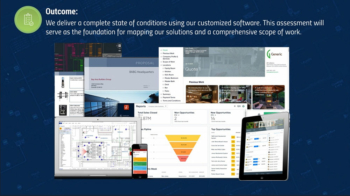 The locations ranged from being in major cities to farmer's cow pastures.
We provided our technicians aerial views of all of the sites. This helped them verify they were at the right place and what to expect getting into the area. This played a vital role in our completion date. We were able to plan routes based on those views and we could see the access points.
This complex project was a fast-paced, time sensitive, and complex project that required an attention to detail. Every site required work detail reports with specific information, specific billing was required to meet our customer's needs, and technicians with outstanding craftsmanship were needed to accomplish the project goals.
We are proud that we were able to provide one of our national accounts customers this commercial security solution. And it was a big win to deliver a week ahead of schedule. Do you have large commercial security projects that require attention to detail, multiple sites, and a team who can get the work done? If so, give Kenton Brothers a call. We'll make your life easier!
https://kentonbrothers.com/wp-content/uploads/2021/03/2021-03-06_9-32-39web.jpg
561
1000
Ryan Kaullen
https://kentonbrothers.com/wp-content/uploads/2022/04/125th-Anniversary-v1.png
Ryan Kaullen
2021-03-17 06:00:42
2021-05-19 15:33:30
National Account with 600 Sites in 15 Weeks? Check.