What is a "Master Key System" and why should I care?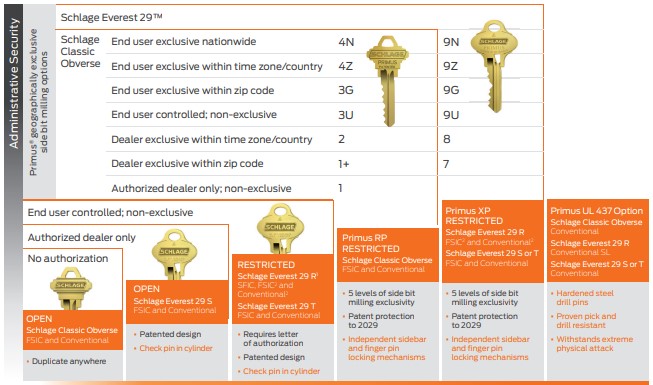 By Courtney Emra, Lead Customer Service/Sales Assistant and Ryan Kaullen, Field Services Manager at Kenton Brothers
A master key system is made up of a group of locks, and the keys that operate them. They're related in a hierarchy with one key at the 'top', which will fit into many locks; and many keys at the 'bottom' which may only fit into one lock. The fewer master key levels, the more secure the system.
A master key system allows you to know which employees have physical access to which portions of your building(s) or secured areas. These systems are designed to prevent unauthorized duplication of keys. As part of a master key plan, you designate which employees have the administrative capability to request a duplicate key or rekeying.
Whether your business is large or small, a master key system is a great addition to an existing credential-based access control solution for protecting your people, property, and possessions.
Master Key System Process
The process of setting up a master key system involves a series of critical steps to make sure your company is secure.
First, Kenton Brothers will come out and do an evaluation of your facility. This will help determine if your existing door hardware will work with a master key system and how you currently secure the facility or room in question. Next, we go over the master key plan together. This allows us to understand the hierarchy of your staff and the appropriate access for each. This authorization list tells Kenton Brothers who can request a key to be made, report a key that is lost or stolen, request technician service, etc.
Finally, once this information is gathered, we present the new key plan as well as a map that is marked to show which keys go to which access points. From there, we order the necessary parts and products for installation and schedule an installation date.
Door Hardware Additions
A common question we hear is, "How do you tie restricted cylinders with adequate hardware to match securing my facility?" Kenton Brothers has options!
Grade-1 or Grade-2 hardware are the best options from the top manufacturers in the industry. Grade-1 not only is the top for commercial installations, but it also increases security from vandalism and heavy usage. (Like exterior doors with a higher traffic flow in and out.) Grade-2 meets light commercial and is more than enough for residential scenarios. (Like interior doors, such as storage closets, HR offices, and lower traffic flow areas.)
Master Key System Maintenance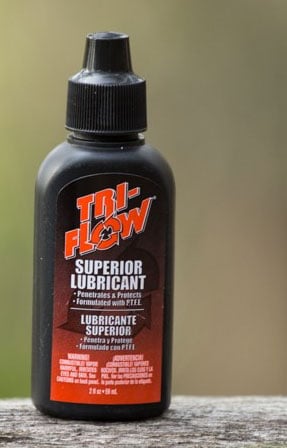 The most critical thing to know when it comes to maintaining a master key system, is to never use WD-40 in the locking mechanism! There's a specific graphite spray, called Tri-Flow, made for cleaning out master key locks. Kenton Brothers can come on site to take care of that with a maintenance program, or we can sell you cans of the appropriate spray if you want your facility staff to maintain the locks.
Ongoing maintenance of a master key system is important. It's critical to keep your locks maintained at least annually, especially during the cold and salty winter months.
If you don't currently have a master key system in place at your organization, we would love to help you set that up! Please contact us and we will have a conversation about your current situation and what it would take to implement a master key system in your office space or across multiple buildings.
https://kentonbrothers.com/wp-content/uploads/2022/03/Different-Keys.jpg
385
653
Ryan Kaullen
https://kentonbrothers.com/wp-content/uploads/2022/04/125th-Anniversary-v1.png
Ryan Kaullen
2022-03-09 06:00:07
2022-03-03 04:43:14
What is a "Master Key System" and why should I care?