Country Club Bank: Partnerships make business FUN!
By Gina Stuelke, CEO of Kenton Brothers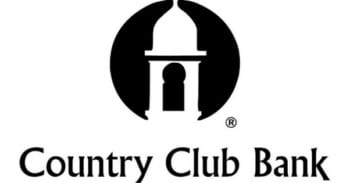 At Kenton Brothers Systems for Security (KB), one of our top core values is creating meaningful partnerships. These include partnerships with our internal customers, our external customers, our vendors and our professional resources such as Country Club Bank.
Country Club Bank (CCB) is local, they're homegrown and they understand what it means to live in Kansas City. They understand what it's like to do business here and to raise a family here. These are characteristics we share and part of the reason that they are a key partner for Kenton Brothers. As family owned and operated organizations, we're both built on the importance of doing what we say we will. That is a trait deeply engrained in how we work, and has been passed to family members from generation to generation.
Our Country Club Bank Team
I'm especially proud of the CCB team that supports KB, led by Joe Close and Daniel Zinser.  I've watched them as they have grown and contributed to the CCB organization. We've worked with Joe since the early 2000's and have watched his leadership elevate to the role of bank President. He's played a major role in mentoring our current point man, Senior Vice President of Commercial Lending, Daniel Zinser.
I talked with Daniel about the impact Joe Close has had as his mentor. "Similar to sports, our mentors/coaches have a huge impact on our futures. I have been blessed to experience that in my personal and professional life. Working under Joe Close, now President of CCB, early in my lending career taught me many valuable skills which I seek to share each day to the benefit of my teammates and clients. His trust empowered me to take ownership of our clients which in turn, allowed them to be better served on a daily basis. Although bumps were encountered along the way, his positivity and support kept me focused on the days ahead. As he would say, onward and upward."
I also asked Daniel about the best part of working at CCB. "During my time as an intern, and the 14 years since, I have interacted with many different people throughout the bank. I first noted the longevity and commitment numerous employees had made to the bank and the Thompson family. I knew this would not be possible unless the organization as a whole and its goals were aligned. Furthermore, I saw the impact and reputation Country Club Bank had in our city and that resonated with me. Byron Thompson (founder) had a quote – surround yourself with good people and good things will happen – I think this epitomizes the CCB culture." (I totally agree!)
One of the most impressive differentials that sets so many of the CCB team members apart, is that they care. Care and concern are rare qualities in today's business arena! Kudos to the Thompson family and the quality organization they have built. You should be proud!
https://kentonbrothers.com/wp-content/uploads/2022/03/Kenton-Brothers_Country-Club-Bank-Daniel-Zinser-featured.jpg
600
800
Gina Stuelke
https://kentonbrothers.com/wp-content/uploads/2022/04/125th-Anniversary-v1.png
Gina Stuelke
2022-03-16 06:00:40
2022-03-10 15:48:45
Country Club Bank: Partnerships make business FUN!