Hands-Free Door Hardware and MORE to Protect Your People, Property and Possessions
By Gina Stuelke, CEO of Kenton Brothers
Did you know that 80% of germs are spread with your hands? Kenton Brothers Systems for Security offers several types of door hardware that can aid in the prevention of spreading germs and infectious diseases.
Arm and Foot Pulls
Arm and foot pulls are quick, easy and cost-effective solutions to open a door without touching a handle or lever with your hands. This type of hardware is attached to the door and can be used by pulling with your foot, arm or elbow. We offer a variety of options including stainless steel base material, copper anti-microbial material, anti-microbial coating over stainless steel, and multiple finishes. These types of products are perfect in areas such as restrooms, commercial buildings, restaurants, grocery stores, churches, event spaces and healthcare facilities.
"Healthy" Hardware Options
The door handle of a public facility can be touched by people several thousand times a day. That's thousands of opportunities to transfer bacteria and infectious diseases. In hospitals alone, there are over 103,000 Hospital Acquired Infections (HAIs) reported every year! On openings where pushing or pulling a mechanical door handle or lever is necessary, we offer health conscious bactericidal and/or anti-microbial hardware.
Some of the benefits of this hardware include:
Kills 99.9% of bacteria in 2 hours.
Not a coating and won't wear off! Will continue to kill bacteria for the lifetime of the product.
Looks like stainless steel to match other hardware products.
Wide range of hardware and touch surfaces available.
"Hands-Free" Access Control Technology – Empower your phone to be your credential
Another option becoming popular is "hands-free" access control technology. We offer products that use cellular, WiFi, and Bluetooth technologies to create hands-free credentials. These allow you to walk up to a secured opening with your mobile credential and gain entry without needing to take your smartphone out of your pocket or your bag.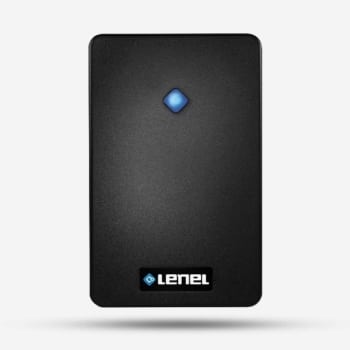 For more information about these hands-free security options, please give us a call. We would be happy to walk you through these options to find your perfect solution!
https://kentonbrothers.com/wp-content/uploads/2020/05/Kenton-Brothers-Hands-Free-Security-Options-04.jpg
447
596
Kenton Brothers
https://kentonbrothers.com/wp-content/uploads/2022/04/125th-Anniversary-v1.png
Kenton Brothers
2020-05-08 18:16:05
2021-06-21 16:24:13
Hands-Free Door Hardware and MORE to Protect Your People, Property and Possessions