Precision Livestock Farming: Boehringer Ingelheim ushers in a time of transformational change.
By Gina Stuelke, CEO of Kenton Brothers

Boehringer Ingelheim Animal Health in St. Joseph, Missouri has partnered with Kenton Brothers to provide state of the art identity and access management and commercial video surveillance technologies to protect their people, property and possessions. Not only does BI see the importance of putting security technology in their buildings… they invest heavily on the power of technology to keep animals healthy and help farmers increase efficiency.
In several pig barns, crews will install high-tech microphones that hint of things to come.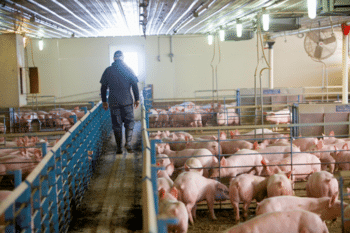 The microphones form a key part of a digital monitoring tool that records the sounds that pigs make 24 hours a day, 7 days a week. It relies on an algorithm to detect changes in swine coughing patterns before most human ears hear them. The system sends an alert to an app on a farmer's phone or to their computer when it detects signs of respiratory distress.
Early detection of increased coughing in swine lets farmers and veterinarians collect samples and get a diagnosis more quickly, potentially improving the health of sick pigs and limiting the risk of exposure to nearby animals. That could boost a producer's bottom line in an industry where respiratory and other diseases claim an untold number of pigs and cost hundreds of millions of dollars a year.
This innovation is just one part of a larger Boehringer Ingelheim commitment to take advantage of rapid technological change to offer diagnostic and monitoring solutions that help livestock and pets and the people who own and care for them.
'It's all about the data'—the quicker you receive the information, the faster you can treat the problem and have less negative impact on the animal and industry as a whole.
Pet Wearables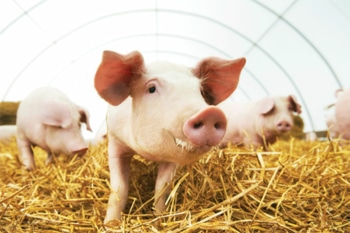 In animal health, the spread of new technologies has given rise to smart devices for dogs and cats and precision livestock farming, which holds the potential to optimize operations and improve animal wellbeing. The market for pet wearables alone will reach a few billion dollars in the next few years, analysts have said.
Sensors attached to and located around livestock, coupled with the power of algorithms to detect patterns in reams of data, have the potential to provide actionable items that save time and money.
https://kentonbrothers.com/wp-content/uploads/2020/11/Pig-Farmer-Story-03.png
727
1094
Gina Stuelke
https://kentonbrothers.com/wp-content/uploads/2022/04/125th-Anniversary-v1.png
Gina Stuelke
2020-12-30 06:00:40
2021-05-19 15:36:19
Precision Livestock Farming: Boehringer Ingelheim ushers in a time of transformational change.