By Alana Hanly, Sales Support and Administration Specialist at Kenton Brothers
Kenton Brothers is proud to have Marquan Jones join our Field Services team!
Marquan has been in the security industry for about four years with a background in IT and Technology for many more. A KC Native and Military Veteran, Marquan was first introduced to the tech industry in his Navy days where he worked on high frequency transmitters and later in networking solutions. You will most often see Marquan when requesting a KB service call as he loves troubleshooting and getting to the bottom of problems. He enjoys being involved in installations where he gets to be a part of the implementation process for our customers.
When Marquan is not in the office or out in the field you will find him out in the city embracing the rigmarole of parenthood.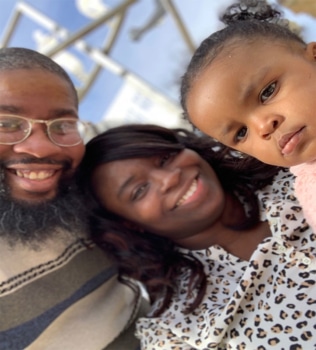 With his wife, Keya, and four kiddos Jelise, Jayden, Skylar, and baby Miya, Marquan jokes he will likely be enjoying kindergarten round ups and graduations at the same time. Outside of the dad life, Marquan is an avid Chiefs fan like many of us in the office and a regular season ticket holder. You will likely catch him next season like many of us down at Arrowhead.
If you ever get a chance to speak with Marquan, you really get a feel for how much he enjoys what he does. "I love this field because it's challenging; its always changing, each visit is different, it's always something new."
We are very lucky to have Marquan on the team! #KBFamily
https://kentonbrothers.com/wp-content/uploads/2020/03/Marquan-Jones-and-Family-01webfeatured.jpg
534
722
Alana Hanley
https://kentonbrothers.com/wp-content/uploads/2017/10/Kenton-Brothers-Logo.jpg
Alana Hanley
2020-03-25 06:00:28
2020-04-29 11:43:48
Employee Spotlight: Marquan "Mark" Jones, Access Control Specialist