Pandemic: How the Kenton Brothers team is protecting people, property and possessions during the COVID-19 outbreak.
By David Strickland, Vice President of Kenton Brothers.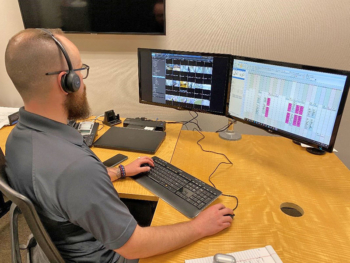 Strange times we live in right now. Less than three weeks ago, the biggest thing on everyone's mind was the slow countdown to Spring Break. Now, it's a million things centered around COVID-19 and keeping our families healthy & safe. It's about washing hands, social distancing and toilet paper shortages. It's about home schooling, working from home and family neighborhood walks.
Welcome to the 2020 pandemic.
The other side of this story is that there are hundreds of thousands of businesses, schools and churches sitting empty. Owners and shareholders are anxious about their future. There are also thousands of critical business and government entities that must continue operating with essential staff members.
As a designated critical community support company, Kenton Brothers Systems for Security team members are on the job fulfilling our mission to protect people, property and possessions.
Our fleet of highly skilled technicians are out in the field maintaining, servicing and installing video surveillance, access control and intrusion detection systems all over the Midwest. They are busy installing commercial video systems and commercial access control systems that allow displaced owners to monitor their buildings remotely. We are incredibly proud of this team and their professionalism. They've all stepped up to support our customers in a time of personal uncertainty and risk.
Chris Skinner – KB's newly promoted Project Manager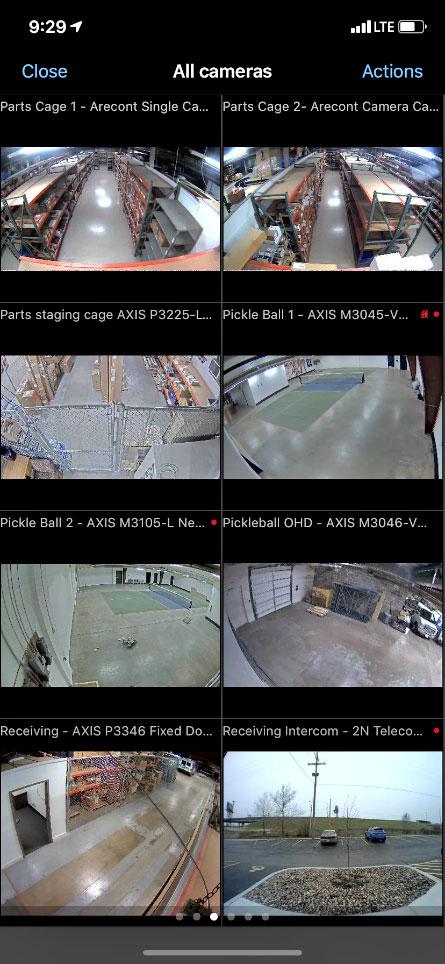 Chris said, "Here at Kenton Brothers, we pride ourselves on our customer service. During this time with the COVID-19 outbreak, we are doing everything that we can to keep our customers protected and our employees safe. This is a challenging time for our country. It is a great honor to be a part of an industry and organization that is an essential roll to our community. As this outbreak dissipates, we will all be stronger than when it started. #spreadhope"
Our operations team continues to field calls for support and logistically keep the customer up and running.  They continue to find ways to solve problems, keep the supply chain open and deliver amazing customer service with a smile.
Taylor Peebles – KB's Field Services Coordinator
Taylor shared, "During this time in our nation when there is a lot of panic, anxiety, stress and fear, I actually feel honored to be one of few people who are needed to keep our city going. I understand how serious this virus is. I also take pride in remaining calm… not only for myself but for those around me. Letting our customers and colleagues know that we're still here fighting the good fight and protecting those around us can really ease some of the anxiety we as a community are feeling. Fear is contagious. It feels good knowing that I am not spreading fear… but hope."
Mollie Porter, KB's Project Administrator
Mollie said, "I feel extremely privileged and blessed to be able to continue working during this time. I know that not everyone is in a position to be able to do this, much less in a career field that their company is essential and is continuing business. This is tough time for everyone and it definitely puts things into perspective, seeing so many companies temporarily shut down."
From our amazing technicians to our knowledgeable security consultants, from our dedicated operations team to our leadership team, we love our community and protecting people, property and possessions. Stay safe and healthy in the weeks and months to come!
https://kentonbrothers.com/wp-content/uploads/2020/03/KB-Pandemic-02web.jpg
600
800
David Strickland
https://kentonbrothers.com/wp-content/uploads/2022/04/125th-Anniversary-v1.png
David Strickland
2020-03-25 14:28:15
2020-07-16 10:23:51
Pandemic: How the Kenton Brothers team is protecting people, property and possessions during the COVID-19 outbreak.