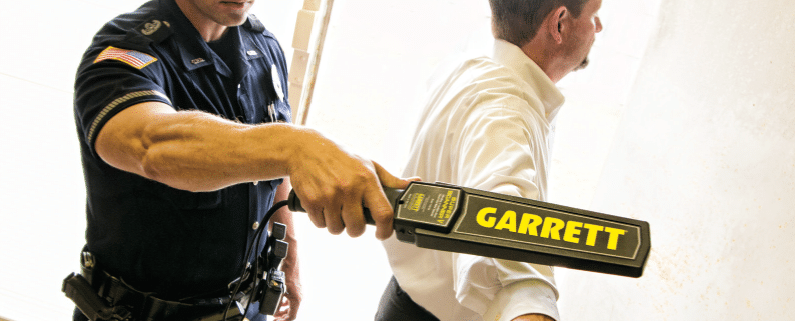 Kenton Brothers Systems for Security Helps Keep Westport Safe by Keeping Weapons Out
Westport protects patrons with metal detection technology from iconic, local security solutions provider.
Kenton Brothers Systems for Security created a metal detection technology package in response to the Westport Regional Business League (WRBL) request for a solution that enhances patron safety without sacrificing the entertainment district's sense of inclusion. The effort to help keep Westport safe for all by keeping weapons out required out-of-the-box thinking from the WRBL, Kansas City's city council members and Kenton Brothers.
Westport has been a flourishing commerce area known for dining, drinking and entertainment since the days when the California, the Santa Fe, and the Oregon Pioneer Trails passed through Westport on Westport Road in the mid-1830s. Recent incidents of violence called for a creative solution to keep Westport's patrons safe, especially on weekend evenings.
Like Westport, Kenton Brothers has been a fixture in Kansas City since the 1800s, securing people, property and possessions. With all Westport's merchants' support, the WBRL trusted Kenton Brothers to create a metal detection package that was easy to use, move and store, makes visitors feel safe, and isn't perceived as a barrier to entrance.
"Anywhere crowds gather, using metal detection is an appropriate way to protect patrons. This is part of the world we live in today. There are and will continue to be entertainment districts that add metal detection. It's the prudent thing to do," says Kim Kimbrough, executive director, WRBL.
Kenton Brothers delivered a self-contained, packaged system for Westport's four main entrances along its corridor. The system includes:
Garrett metal detectors, which set the industry standard for metal detection technology and are used around the world in sports and entertainment venues and commercial buildings
Casters for easily moving the units
Battery packs for powering the units
A handheld wand metal detector
The detectors go into service on Fridays and Saturdays between 11:00 p.m. and 4:00 a.m., according to the WRBL site: https://westportkcmo.com/safety/
https://kentonbrothers.com/wp-content/uploads/2017/11/Garrett-Super-Scanner-V.png
576
795
Kenton Brothers
https://kentonbrothers.com/wp-content/uploads/2022/04/125th-Anniversary-v1.png
Kenton Brothers
2018-08-31 11:44:04
2019-02-25 14:18:58
Kenton Brothers Systems for Security Helps Keep Westport Safe by Keeping Weapons Out