Are you running up your Security Debt?
By David Strickland, Vice President of Kenton Brothers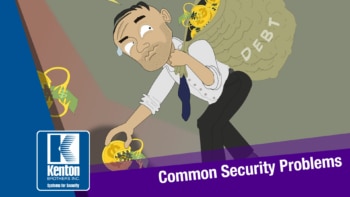 Over the last 10 years, companies, schools, churches and local government entities have invested billions of dollars in improving physical security to reduce risk and keep their people, property and possessions safe. As crime has increased, security directors and those responsible for security have done their best to meet the challenge and adapt to the threat levels they face.
With the increased speed of technology advancements, the sophistication of criminals evolving and the reduction of qualified workforce to run and maintain the physical security equipment, organizations find themselves getting deeper and deeper into 'Security Debt".
Security Debt: The inability to maintain and service existing physical security systems to their proper functioning standard.
Security Debt begins with smaller things like not acknowledging alarms and alerts in the access control system. Or maybe your organization hasn't had the normal lobby guard back since the pandemic. Maybe your organization has skipped the last few camera cleaning trips around the building because there isn't enough time to get to it this month. Sometimes it's a policy or procedure that no longer is followed like inspecting and locking the doors when school starts.
The good and bad news is that you're not alone. Organizations just like yours are facing the same struggles. The Security Debt piles up month after month.
The biggest issue with Security Debt is that it won't go away on its own. Just like credit card debt that millions of people have, Security Debt gets bigger every month when we don't actively manage it. The interest compounds and we press against the debt ceiling hoping we don't have an emergency that exposes our liability. This emergency might appear as a system failure, a missed internal theft or a major life altering event.
An estimated 81% of physical security systems are not currently up to date with firmware and software updates.
Just like financial debt, you must make a plan to get out of Security Debt.
Here are our suggestions on how your organization can get out of Security Debt:
Make a Plan – Yes, I know we just said that, but it's worth repeating.
Bring together the key shareholders in your organization and document the Security Debt you are acquiring.

What physical security systems do you have deployed? (Access control, IP video surveillance, intrusion detection, duress systems, mass notification, lobby and guest management, weapons detection, physical security guards, perimeter fencing, parking control.)
What type of maintenance and upkeep do these systems need to be kept in optimal operating status? (Cleaning, adjustments, firmware and software updates, alarm and signal maintenance, periodic testing, inspections.)
What are your resources to complete the maintenance and upkeep lined out above?

Create a timeline and responsibility matrix

Who is responsible for what task and by what date?
What resources are needed? (Budget, People, Contractors)

Change your policies and procedures to match the current business environment

Automating the lobby so that a guard is not necessary
Changing locks to always be locked and unlocking only when passing through
Outsource your ongoing system support

Report back progress monthly

It's important to close the loop
Reprioritize if necessary
Share best practices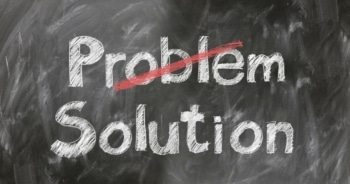 One of the best ways to get rid of this debt is to outsource the maintenance and support of your systems. Establishing a relationship with a trusted security partner such as Kenton Brothers Systems for Security is something we would love to talk with you about. Think of us as a fractional Chief Security Officer. Kenton Brothers has manufacturer trained personnel to help maintain your investment as well as manage your daily alarms, annual firmware upgrades and ongoing operating system updates. We have certified physical security experts on staff that can help create policy and procedures for your specific situation.
You have other things to concentrate on. Let Kenton Brothers Systems for Security help you get rid of your "Security Debt". Let's talk!
https://kentonbrothers.com/wp-content/uploads/2022/08/Security-Debt-Featured.jpg
1080
1920
David Strickland
https://kentonbrothers.com/wp-content/uploads/2022/04/125th-Anniversary-v1.png
David Strickland
2022-09-07 06:00:53
2022-08-27 10:49:04
Are you running up your Security Debt?