Project Spotlight: City Union Mission
By Alana Hanly, Security Consultant at Kenton Brothers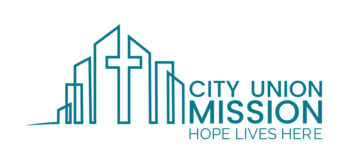 Many natives recognize City Union Mission as one of Kansas City's long-standing organizations committed to ending the cycle of homelessness and poverty for the underserved men, women and children in the area. Since 1924, City Union Mission has run, operated and flourished in part through the donation and assistance of many individuals, churches, groups, foundations and businesses that have a heart for the poor and homeless in Kansas City.
Recently, City Union Mission reached out to many integrators in the area seeking proposals on how to help their organization, now occupying 14 different properties, keep their people, property and assets safe. We are so fortunate to have won their business and the opportunity to show them how it's done: two large projects each completed in a single month. That's the KB Way.
One Building at a Time? Not Kenton Brothers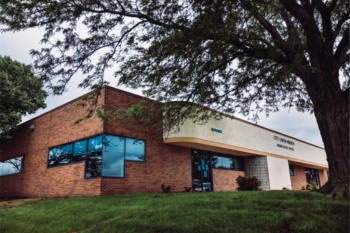 In order to upgrade multiple facilities, most organizations have to go through the process one at a time.
For City Union Mission, their first priority was their Admin Building. Initially they had an idea of the direction they wanted to go for access control at this facility, but ultimately decided that a Gallagher Security solution was the platform they wanted for their facilities. For this project, Kenton Brothers was tasked to electronically secure 16 doors and their vehicle gate at this location. On the surface, that might seem simple enough, but there are no projects without hurdles.
For this particular project the obstacle was understanding and organizing all of the key players to develop a complete solution that encompassed the most important mission objectives. Our Senior Security Consultant, Kevin Whaley, worked extensively with City Union Mission's IT and Security team to ensure the final plan would meet their current and future needs. Upon completion of the project and following up with the CIO, Mark Rondaeu shared, "The Gallagher System is just impressive, and when we have questions about anything your team is quick to answer. Your team really knows what they are talking about."
From Kansas City to Warsaw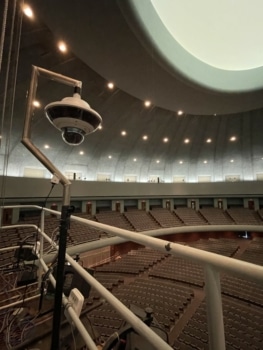 While we were working on the Admin Building Project, the City Union Mission team also tasked us with their next important location: their Youth Camp.
The Youth Camp covers over 800 acres! The City Union Mission Camp in the Ozarks is a place for children from low-income families to get away, learn and grow in a positive setting. For them, having a good surveillance system that allows them full viewing coverage of their critical risk points was crucial. Kenton Brothers installed a Hanhwa Techwin commercial video surveillance solution that can withstand the fluctuating outdoor climate of the Midwest. We also recommended a maintenance plan to ensure their investment lasts.
This project required close coordination with City Union Mission because of the tight deadlines we needed to meet along with the various players that were in charge of the completion of the many project milestones. Like creating flawless rows of Tetris, the project management team had a lot of people putting a great amount of effort into what became a great result.
Sometimes our most remarkable project moments take place after a project is finished.
It's not often when reviewing a project with a customer for feedback that we hear their most memorable part of it was our billing. This is something we rarely hear about when getting post project feedback. But as the project completed and City Union Mission paid off the investment of their new systems, it came to our Accounting Department's attention that we were actually overpaid! When speaking to Mark about this, he declared, "When your team called us and let us know we overpaid, I went to our [leadership] and told them we cannot do business with anyone else in the area. To have such high integrity means so much to us! And because of that, we look forward to a long partnership with Kenton Brothers."
At Kenton Brothers, we're proud to partner with organizations as compassionate as City Union Mission. This project was a great reminder why Customer Focus and Integrity are some of the core values we live by.
Thank you again to City Union Mission for a wonderful new relationship and a successful project.
https://kentonbrothers.com/wp-content/uploads/2022/12/2022-City-Union-Mission-Featured.jpg
563
1000
Alana Hanly
https://kentonbrothers.com/wp-content/uploads/2022/04/125th-Anniversary-v1.png
Alana Hanly
2022-12-14 06:00:26
2022-12-06 16:25:37
Project Spotlight: City Union Mission