By Gina Stuelke, CEO of Kenton Brothers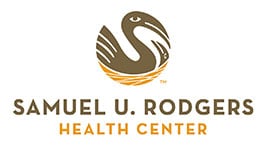 In 1967, Dr. Samuel U. Rodgers opened the first federally-recognized community health center in Missouri — just the fourth such center in the country at that time.
Dr. Rodgers believed families deserve access to everything they need to thrive. That's why he chose to open his health center at the Wayne Miner Housing Project, so families got the care they needed right in their neighborhood. In 1988, the Wayne Miner Health Center was renamed in honor of its founder and Executive Director: the Samuel U. Rodgers Health Center.
Dr. Rodgers dedicated his life to providing quality, compassionate and affordable health care to Kansas City.
Like Dr. Rodgers, Kenton Brothers Systems for Security has a long lived passion… ours is for creating security peace of mind. KB partnered with the Health Center as their security integrator of choice to upgrade and expand their access control and video surveillance systems. KB has been securing people, property and possessions for over a hundred years.
S2 access control and Milestone video management systems were utilized to increase peace of mind through effective administrative control and reporting. Kenton Brothers worked with the IT and Security teams to redesign and improve the capabilities and effectiveness of their systems. The end result was meeting the current needs at their main campus.
Kenton Brother commends the associates at Samuel U. Rodgers Health Center as they build healthier families, enrich neighborhoods and strengthen the community via their five locations in the KC metro, serving more than 25,000 patients.
#KBWay
https://kentonbrothers.com/wp-content/uploads/2018/11/Samuel-U-Rodgers-Health-Center-Logo-Featured.jpg
200
280
Gina Stuelke
https://kentonbrothers.com/wp-content/uploads/2020/08/2020-KB-logo.png
Gina Stuelke
2018-11-28 13:03:08
2019-08-28 10:20:53
Creating Security Peace of Mind for Samuel U. Rodgers Health Center