Project Spotlight : Subtropolis License Plate Recognition (LPR) Project
By Neal Bellamy, IT Director at Kenton Brothers
Hunt Midwest Subtropolis is well known by the people in Kansas City. It's the largest underground business complex in the world.
They boast over 6 million square feet of space available to lease and over 8 miles of underground roads. The complex offers many amenities that are advantageous to businesses. These include year-round temperate climate and 24/7 security staff. This definitely helps client satisfaction for Hunt Midwest.
Like most businesses, Subtropolis is using technology to do more with less.
Hunt Midwest provides security for the entrances to the facility. We usually say that security and convenience don't mix. If Hunt Midwest wants to provide more security, they could restrict the number of entrances. But since there are less available entrances, it would decrease convenience, possibly creating lines.
This is where technology can come to the rescue.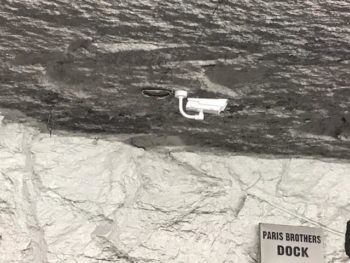 The complex has a limited number of entrances and constant lighting that is a great case for License Plate Recognition (LPR). This allows them to have more security than unmonitored entrances, but still provide convenience to their customers.
Kenton Brothers teamed up with Hunt Midwest to provide an Avigilon LPR system that allows the staff to track cars and trucks entering the facility. Not only does this provide and tracked log of vehicles, but it has also vastly improved the times needed to search for video by creating a database of licenses plates linked to the recorded video.
Now, Hunt Midwest can track when and how many times a vehicle has entered the facility. Investigations that might have taken hours or days can now be done in minutes.
Avigilon LPR
Avigilon LPR is analytic software that runs on a server. Unlike some solutions where you need to purchase a specialized camera with specialized software and IR illuminators, Avigilon LPR can run on any camera compatible with their video management system. This allows us to pick the best cameras for the application.
Since lighting is constant in the underground, we did not need special IR illuminators or Wide Dynamic Range. Once we reach a sufficient number of pixels on a license plate, the system will automatically tag the video with the license plate number and a confidence rating of the reading. Tags can be searched using an exact match or wildcards.
LPR, like several other technologies, is using Artificial Intelligence (AI) learning to increase confidence and accuracy. AI tech is finally reaching the masses, and recent advancements are lowering prices to make LPR and other technologies obtainable to solve business problems like mixing security with convenience.
https://kentonbrothers.com/wp-content/uploads/2019/05/LPR-1.png
967
1169
Kenton Brothers
https://kentonbrothers.com/wp-content/uploads/2022/04/125th-Anniversary-v1.png
Kenton Brothers
2019-05-22 09:48:54
2020-03-22 15:49:59
Project Spotlight : Subtropolis License Plate Recognition (LPR) Project