By Gina Stuelke, CEO of Kenton Brothers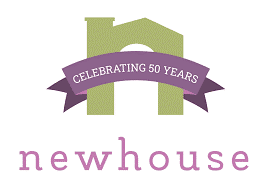 One in three women and one in four men has experienced some form of domestic violence in their lifetime. So that means someone in your family, one of your coworkers, someone you go to school with or graduated college with… someone you know and love has experienced violence.
Courtney Thomas is the CEO of Newhouse KC, a domestic violence shelter, where she's instilling that hope for other survivors. Courtney knows the pain and fear of that environment, as she grew up living in a domestic violence household until she was a teenager. "Domestic violence is a thief of your childhood. It's a thief of your self-confidence and your happiness as an adult," Thomas said.
Statistically, it can take a survivor seven to 10 times to leave their abuser.
The National Domestic Violence Hotline number is 1-800-799-7233. For the Kansas City region, that hotline number is 816-468-5463.
Thank you to the team at Newhouse KC, for doing great work in supporting the Kansas City community. Kenton Brothers Systems for Security is proud to be your security partner and to help bring peace of mind to your residents through a secure environment to live and heal.
https://kentonbrothers.com/wp-content/uploads/2022/01/newhouse-featuredv2.jpg
600
800
Gina Stuelke
https://kentonbrothers.com/wp-content/uploads/2022/04/125th-Anniversary-v1.png
Gina Stuelke
2022-01-12 06:00:40
2022-01-04 12:01:41
Newhouse: A place of hope for those experiencing domestic violence.