The Big Cheese Trophy for Best Mac-N-Cheese Goes To…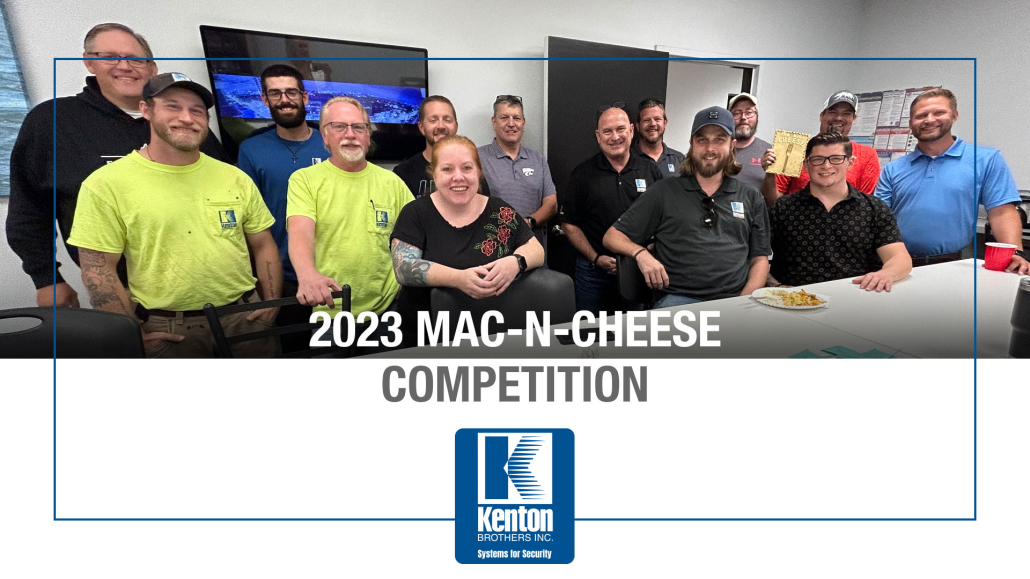 By Gina Stuelke, CEO of Kenton Brothers
Where did Macaroni and Cheese come from?
Food historians can trace the beginnings of Macaroni and Cheese back to thirteenth century Italy. In a text called the Liber de Coquina, we find the earliest written recipe for mac-n-cheese, written in Latin. The recipe called for macaroni pasta to be cooked in water and tossed with grated cheese. (Real cheese, not the bright orange powdered stuff that was to come.)
The Mac-N-Cheese Contest!
At Kenton Brothers, our Kulture Club hosts an annual Mac-N-Cheese contest in honor of America's favorite comfort food.
Many of our teammates with culinary prowess come out of the kitchen to show their best Mac-N-Cheese concoctions. We had six entries this year. Every dish was slightly different and included various mix-ins. Some of these ingredients included sausage, multiple types of cheeses, spicy potato chip toppings and more. All of the entries were delicious!
And the winner is…
This year's favorite, as voted by his peers, included peas and ham and was cooked up by Derek Strandburg. Last year's winner was Erik Andress, and we thought it would be appropriate for him to pass on the Big Cheese trophy to Derek (see photo).
Congrats on an excellent Mac-N-Cheese Derek!
https://kentonbrothers.com/wp-content/uploads/2023/09/2023-Kenton-Brothers_Mac-N-Cheese-03Featured.jpg
1080
1920
Gina Stuelke
https://kentonbrothers.com/wp-content/uploads/2022/04/125th-Anniversary-v1.png
Gina Stuelke
2023-09-13 06:00:16
2023-09-05 09:20:18
The Big Cheese Trophy for Best Mac-N-Cheese Goes To…