Employee Spotlight: Danielle Hoover, Project Administrator
By Gina Stuelke, CEO of Kenton Brothers
Soaking up all of the knowledge from her team and being a good human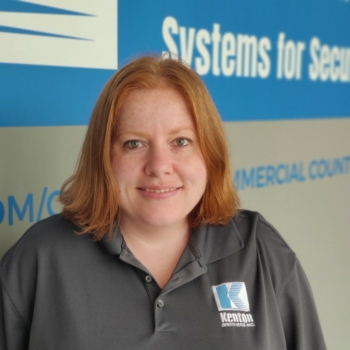 We welcome Danielle Hoover to Team KB! We love the dedication she has brought to the position in the 6 short months she has been on our team. Based on her experience and attention to detail in similar roles, we are confident she will continue to impress us and inspire our KB family. She epitomizes many of our core values such as service quality, continuous learning, integrity and employee focus and brings them into human form every day.
Danielle's extensive knowledge in the technical field has prepared her for excellence as a Project Administrator in our Field Services department. Her primary responsibility is as a liaison between our installation team and our external customers. She knows that exceptional communication and organization are key components to her success as Project Admin. Danielle's skills for multitasking and balancing many projects have led to her success.
"I have learned just how many areas and people my job impacts. I help facilitate so everything runs smoothly, therefore I feel empowered. I feel like I have a voice here at Kenton Brothers and that I make a difference."
Danielle's primary responsibilities are to work hands on with KB's Project Managers and our Operations Manager, Kip Phillips. She credits Kip's attention to detail and approachability as beneficial in advancing her transition and training at Kenton Brothers.
"I work with Kip the most and our positions overlap. I know that Kip has a wealth of experience and knowledge from all of his years in the industry and I want to absorb as much of it as I can… I know that when I am ready, Kenton Brothers will support my ambitions of continuous learning."
Danielle is happily committed to her boyfriend of two years, Jeff. The two enjoy anything horror and spooky themed. Whether it's decorating the home with classic horror memorabilia or dressing up for Worlds of Fun's Halloween Haunt every Halloween season.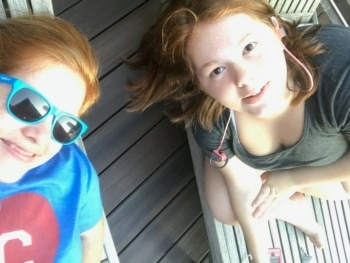 Danielle is incredibly close with her teenage daughter, Vanessa. The two enjoy working out together and share their love of the strange and unusual. Danielle is preparing for Vanessa's high school graduation in the Spring and is confident that she has equipped her daughter for the adult world and is excited to watch Vanessa go far. According to Danielle, the most important KB Way Trait is to be a good human.
"I think 'be a good human' resonates the most with me. I want to be a team player and approachable. I want my coworkers to see me as a positive influence in the workplace and a dependable resource. I try to model these same behaviors for my daughter everyday at home so she is better prepared for the work field."
We appreciate you Danielle!
https://kentonbrothers.com/wp-content/uploads/2021/10/Danielle-Hoover.jpg
800
800
Gina Stuelke
https://kentonbrothers.com/wp-content/uploads/2022/04/125th-Anniversary-v1.png
Gina Stuelke
2021-10-20 06:00:42
2021-10-07 17:02:13
Employee Spotlight: Danielle Hoover, Project Administrator