Evergy substation project: 10,742 miles… 221 sites… in 8 weeks? Sure, we can do that.
By Neal Bellamy, IT Director at Kenton Brothers
Last September, evergy approached us about a project that would add access control to 221 of their remote locations. The remote locations have been built over a period of more than fifty years with various locking hardware at each location. So, the mission was to go loaded for bear and make sure the technicians had every possible combination of lock, cylinder, and other hardware they might need as they went on their routes each week.
Adding access control to remote locations can be challenging.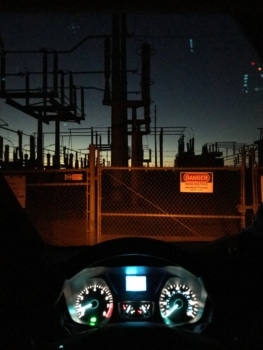 Most, if not all, of their sites don't have a network connection back to the evergy headquarters. Some don't even have cellphone coverage. That's where Abloy Cliq comes in. Cliq is a technology where every lock has circuitry built in. Every key for the lock has additional technology and a battery. When a key is presented to the physical lock, it powers up the lock, exchanges information, and either allows or denies entry.
Both the key and the lock store the transaction, so there's never a concern about lost data. Every week, the key has to be "refreshed" at a networked location. While being refreshed, the key sends every lock it has touched back to the system and the system updates the allowed locks back to the key. This provides evergy an audit trail of every lock and what was accessed for the week.
If a key is broken or damaged, evergy personnel can get the audit log directly from the locks at their remote locations. The system requires no internet, network or power at the access control location, making it versatile.
Abloy Cliq bridges the gap between offline and online access control systems.
After safety and Cliq training, four of our technicians were sent out on a mission.
We weren't sure of the locking hardware at each site. Every site was a potentially new situation. Sometimes we would get onsite and discover that a padlock needed to be replaced. Other times, we needed to spend 6-8 hours worth of work doing discovery. Sometimes our team started before dawn.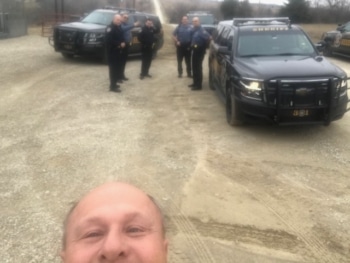 Thankfully, mother nature held off on snowstorms until after the project was completed. And apparently, if you drive a white van around substations in the middle of a farmer's field, the state police might be called.
Even though the project was fast and furious, our technicians did an excellent job. They kept a great attitude in spite of the long hours and changing requirements. They adapted to each new challenge and secured all 221 sites for evergy within 8 weeks.
https://kentonbrothers.com/wp-content/uploads/2019/01/IMG_1170-e1548276299290.jpg
2016
1512
Neal Bellamy
https://kentonbrothers.com/wp-content/uploads/2022/04/125th-Anniversary-v1.png
Neal Bellamy
2019-02-20 06:00:35
2019-03-25 09:52:43
Evergy substation project: 10,742 miles… 221 sites… in 8 weeks? Sure, we can do that.