By David Strickland, Vice President of Kenton Brothers.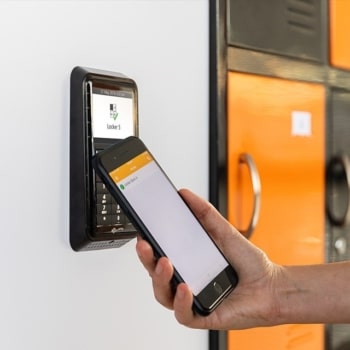 Kenton Brothers Systems for security has the opportunity to install a lot of access control every year. We love i,t and we're good at it.
Recently, on a federal agency access control job, we were told by the Federal Inspector that it was the best install he had ever seen in almost thirty years. A proud moment for sure!
During our project management meetings our customers will always ask the following question… What else can the access control system do?
An Access Control system can do so much:
Efficiently and reliably manage multiple access points to control risk
Set door and zone entry rules
Improve business efficiency
Ensure business continuity
Increase profitability
Monitor access points to know 'where, when and why' people are on your site at any time
Proactively manage site access by integrating with existing HR systems to share information about clearances, credentials, inductions, required permits, licenses and other competencies for card holders
Automatically enforce business health and safety policies and compliance with government regulations
Welcome, manage and control access for visitors, ensuring your duty of care and health and safety obligations are met
Respond rapidly with a reliable and effective emergency management system, including lockdowns and alerts
Control outputs such as lighting, heating, ventilation and air conditioning after-hours, with a smart system managing facilities based on who is on-site
Manage intruder alarms with optional handover to alarms monitoring stations
Seamlessly integrate IP video surveillance into the Security Operations Center
Monitor and respond to perimeter fencing alerts
Reduce Cyber risks and threats
Optimize facility use
Lower energy bills and carbon footprint
Provide audit trails
That's quite a list.
Kenton Brothers is proud to partner with Gallagher access control, a worldwide partner with it's North America headquarters right here in Kansas City. We go beyond traditional access control with Gallagher, using a complete site management solution that creates new possibilities and helps you achieve compliance and best practice at all levels of your business.
There's more… a lot more! Let's sit down and chat about how Kenton Brothers can partner with you to secure your facility, increase profitability and reduce your risk.
https://kentonbrothers.com/wp-content/uploads/2019/09/Access-Control-Cellphone-Credential.jpg
640
640
David Strickland
https://kentonbrothers.com/wp-content/uploads/2017/10/Kenton-Brothers-Logo.jpg
David Strickland
2019-10-23 06:00:25
2020-02-12 08:39:20
What are our customers asking us about Access Control?