Project Spotlight: Commercial Security Consolidation for a Local Manufacturer with Dozens of Buildings
By Neal Bellamy, IT Director at Kenton Brothers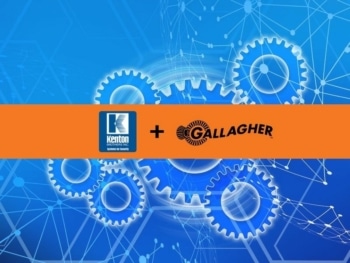 A local manufacturing business approached us over a year ago to talk about their existing system security. They have several dozen buildings in 2 states. Their system had been managed by multiple people over the decades, and while functional, it would not fit their commercial security needs moving forward. They had four different access control software platforms, one IP video surveillance platform, and two analog video platforms. In this situation, multiple platforms made managing the system difficult and, in some cases, impossible.
This manufacturer also had some unique security requirements, which meant not every access control platform available today could provide the single pane of glass that KB likes to deliver. (Our goal is to provide our customers with the ability to monitor and control their integrated commercial security system from a single device.)
Unloading Dangerous Materials
One of the unique requirements we had to accommodate was an area where material unloading happens. Some of the ingredients that they use can be dangerous if mixed. There are strict requirements about which people are allowed to unload the material and where it can be stored. They have an existing Traka cabinet where the keys are stored to the padlock to unlock the unloading ports. To further enforce the security of the unloading area, they want to ensure only one of the five gates could be open at a time.
Visitor Management
Another desire for the access control system were Bluetooth credentials and visitor management. This customer had pain related to the current credentials. They had multiple card formats and multiple facility codes making the credentials hard to track. While talking to the customer about a new path for access control, the topic of mass notification came up. It was then that we knew beyond a shadow of a doubt that Gallagher was the perfect solution.
Gallagher
Gallagher allows us to take over/interface with existing access control panels. Their products can communicate over ethernet or RS-485, so no existing wiring needed to be replaced between panels or between the panels and readers. (This was a big win for our client from a project cost perspective.) Gallagher also handles Bluetooth credentials, visitor management and mass notification.
The solution at the material unloading area was made easier with Gallagher. Traka cabinets can already ensure that only certain people have access to certain physical keys. It can also enforce 2-factor or 2-man authentication, for even more security. To manage who has access to the Traka cabinet, we leaned on the existing integration between Traka and Gallagher. Adding a Gallagher cardholder to a specific access group gives the cardholder access to the Traka cabinet.
Interlocks
Ensuring only one gate at the material unloading area was open at a time was as simple as setting up an interlock. Interlocks ensure that only one door opens at a time. Typically, you see interlocks set up at a high-security facility. When someone enters from the outside, the door unlocks and then closes so that the person is locked in a vestibule. Then a credential is presented to the interior door. As long as the exterior door is closed, the interior door unlocks. Conversely, while the interior door is open, the exterior door is prevented from being unlocked.
This principle was applied across the five gates. While one gate is opened, none of the other gates can be unlocked. To gain access to an unloading port, a truck driver must only have one gate open, have a code to get to the physical key, and be escorted by someone who has access to the Traka cabinet. This was an elegant solution to a complicated set of security requirements.
Single Pane of Glass… check.
Today, this manufacturer has a single pane of glass to manage all of their access control across their entire footprint of dozens of physical locations. Credentials will be consolidated and secured as old credentials are retired. Their unloading area is safe from an accidental mixing of materials. Visitor management is running to track visitors at one of their facilities. Bluetooth credentials and mass notification are in testing to further increase security.
If your company faces challenges with dated access control security systems, we can help you too. Just give us a call.
https://kentonbrothers.com/wp-content/uploads/2022/03/Projects-KB-plus-Gallagher.jpg
600
800
Neal Bellamy
https://kentonbrothers.com/wp-content/uploads/2022/04/125th-Anniversary-v1.png
Neal Bellamy
2022-05-04 06:00:06
2022-04-27 07:27:19
Project Spotlight: Commercial Security Consolidation for a Local Manufacturer with Dozens of Buildings