By Justine King, Sales and Marketing Administrator at Kenton Brothers and Garrett Scarlett, Commercial Sales at Kenton Brothers.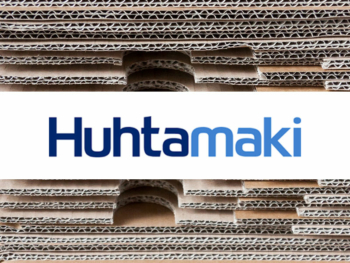 Huhtamaki Oyj Industries is a century old company dedicated to making product packaging that plays a significant role in food safety and convenience. With the DeSoto plant greatly contributing to overall North America sales, it was vital that the entire facility be secured from corner to corner. Both employee and infrastructure safety are crucial to Huhtamaki, and they were looking for a partner to help identify needs, develop site plans and layouts, and execute the plan quickly to improve their safety, systems and processes. Kenton Brothers was up to the task!
Problem: Huhtamaki's Obsolete Wiring Systems
Huhtamaki had an aged, analog wiring system mixed with an out-of-date IP video system. Coverage was lacking both inside the plant for employee safety and around the exterior of the plant. Huhtamaki had a desire to monitor plant parking areas, identify what vehicles were entering their property, and monitor critical plant machinery for uptime and efficiency.
Identifying Huhtamaki's Needs
Kenton Brothers worked with local plant decision makers to determine the most important features for safety moving forward. Critical points were identified. Increased parking lot clarity of video was a must, including a camera capable of license plate identification at the entrance. Monitoring critical plant machinery for employee safety as well as providing crucial information during incident investigations was also a requirement. This included manned workstations as well as automated plant processes around managing paper waste.
With the needs identified, Kenton Brothers got to work developing a site survey of existing systems and new camera locations.
Solution: Increasing Coverage with State-of-the-Art Video Surveillance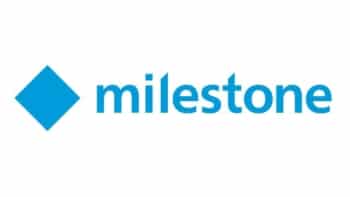 Kenton Brothers took advantage of the already installed Lenel security systems to make integration seamless. Lenel and Milestone's technology partnership is excellent. And we chose to install the new Milestone Video Management solution to meet Huhtamaki's current and future security needs.
Milestone's Video Management solution with Axis Cameras and VAPIX Commands gives plant managers and operators immediate access to any camera from a workstation or mobile device. This application is a web-based interface that includes unlimited video client downloads on a large scale through no extra cost to the customer.
In order to ensure a successful implementation of the new proposed solution, Kenton Brothers broke the project into two phases. The first phase to implement the majority of the Milestone solution, and the second phase to address any missing video coverage so that the entire facility will be under commercial security camera surveillance.
Securing DeSoto: Phase 1
The first phase was to focus on interior/exterior surveillance by updating current cameras and installing additional cameras to guarantee the entire perimeter of the building was covered.
Much of this phase was focused on the installation of a primary long-range, high clarity, exterior Axis camera strategically located to cover the entire west side of the facility. This camera includes the vehicle identification capability to detect color, make, model, and vehicle tag identification information. From certain angles, the high clarity camera has the capability for potential vehicle operator identification. This rare feature gives Huhtamaki operators the opportunity of preventative distance security that other facilities may lack.
Securing DeSoto: Phase 2
It was very important to Huhtamaki that the entire facility was secured, therefore the second phase would be dedicated to additional missing video coverage. This Video Surveillance solution for Huhtamaki not only updated all systems the employees relied heavily on, but increased the coverage of all high-risk areas of the plant.
If you need to update your commercial ip video and surveillance cameras, we would welcome the opportunity to show you what is possible! Please give us a call.
https://kentonbrothers.com/wp-content/uploads/2021/02/Huhtamaki-Featured.jpg
600
800
Kenton Brothers
https://kentonbrothers.com/wp-content/uploads/2022/04/125th-Anniversary-v1.png
Kenton Brothers
2021-02-24 06:00:45
2021-05-19 15:32:57
Huhtamaki Commercial Video Surveillance Project