Is your jail security meeting today's challenges?
Is your jail security aging or obsolete?
Does your security have a central command center? 
Can you control your jail security from a smart phone? 
Connect with Kenton Brothers at the KSA Annual Fall Training Conference

An Aging System: 16 Year Old System Gets an Upgrade

Allen County was securing their law enforcement center with 16 year old systems and was experiencing the pain of obsolescence. Their equipment had outlived its useful life and was no longer supported by the manufacturers.
The Allen County Law Enforcement Center is a large facility with 45 cells to manage, as they also house some federal, and outside county inmates. Security is imperative. Their biggest pain point in the past was that none of the systems could be integrated. They didn't talk to each other or work together. Each system had to be controlled on a separate computer, which was inconvenient. Additionally, their old systems weren't compatible with each other. They required lots of network bandwidth to work properly. As a result, their video often became pixelated and choppy.
With the need for multiple systems and applications for safety and security, it was time to upgrade their technology. With that comes improved capabilities and efficiencies.
Sheriff Brian Murphy worked closely with our engineering team, headed up by Brinton Hallum, to identify specific needs, desires and expectations of the new system for their administrative areas and jail. The goal was to increase the capabilities and functionality of their security systems while centralizing administration.

Centralized Command: A Customized Programmable Logic Center

Our integrated solution consolidated various functions that used to be provided by the previous systems. It's a seamless solution that makes the correctional officers happy for many reasons.
The new solution begins with card access control by Gallagher. This system is tied to a custom programmable logic controller for general jail control, including lighting and water control. We also implemented a Milestone commercial video surveillance system with Axis cameras and intercoms for verbal communication. Both systems operate over their network.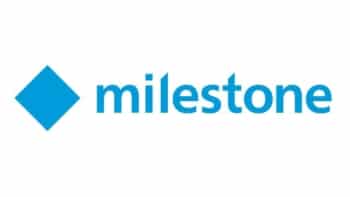 We leveraged Gallagher's strong integration with Milestone to make the correctional officer's lives easier through improved administration with specific alerts for various scenarios. The new system does more of the work so officers can focus on higher level details.
Milestone works well with Axis camera analytics for specific motion notification and line crossing functions within the facility.
For example, the inmates need to be able to access the kitchen to perform their cooking duties. The layout of this kitchen has access from a main hallway as well as an additional door that leads to the exterior of the building. We created special programming to restrict access when there was motion in the kitchen so that no access was allowed into the kitchen from the exterior doors when anyone was occupying the kitchen.
Another example of customization is for their man-trap. Information from the access control system in conjunction with a camera view and alerts let the correctional officers know when someone is in the man trap.
We were able to implement our custom solution while utilizing their existing TSK intercoms. (Expanding on the life span and previous investment in that intercom system.) There are integration points between the intercom system and the Gallagher access control system for even more functionality.

Mobile Command Center

A mobile application allows correctional officers to administer all aspects of their facility from the convenience of their mobile device while moving through the facility. Hands-free credentials were used to allow full use of their hands at all times. They no longer had to present a card at the readers but could utilize their mobile device instead.
All viewing of controls were consolidated onto a single screen for ease of administration. Navigation and flow throughout facility is now more secure and efficient. For an evacuation plan in the event of an emergency, they can click on a custom graphic to open a sequence of doors quickly.
Feedback from Sheriff Murphy
"Thanks to the partnership with Kenton Brothers and Gallagher, the Allen County Law Enforcement Center has been able to upgrade an outdated system with a very user friendly and easy to maneuver system, all while increasing security and operational time. These updates have increased officer safety in the facility and I am looking forward to the continued partnership with Kenton and Gallagher for years to come. I would, and have, recommended this partnership with any and all that have asked."
– Sheriff Bryan J. Murphy
Detention Center Security Solutions
Want a free copy of our Detention Center Security Solutions PDF? Please fill out the form below and we will email you a link to the PDF.