By David Strickland, Vice President of Kenton Brothers.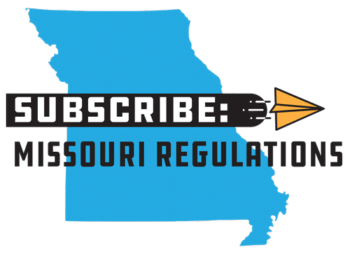 The Missouri Department of Health and Senior services has announced its final regulations for medical cannabis in the State of Missouri. This regulation is titled 19 CSR 30-95.040 Medical Marijuana Facilities Generally. The final regulation was published on June24, 2019.
Included in these regulations is an extensive and detailed security requirement. Many of these regulations were taken from others states including Colorado and Oregon. Our staff has studied these regulations… and I've included some very important things to know. We'll provide updates as things evolve in Missouri. Click here or on the icon to receive updates on Missouri regulations and industry news.
For this article we will point out the specifics around the physical security and the security management portions of the regulation. There's a detailed inventory management and sales record requirements section in the regulation that we will not cover in this article. However, there should be special attention given to this section.
The state regulations reads:
1. Facilities shall install and maintain security equipment designed to prevent unauthorized entrance into limited access areas and to prevent diversion and inversion of medical marijuana including:
A. Devices or a series of devices to detect unauthorized intrusion, which may include a signal system interconnected with a radio frequency method, such as cellular or private radio signals, or other mechanical or electronic devices;
B. Except in the case of outdoor cultivation, exterior lighting to facilitate surveillance, which shall cover the exterior and perimeter of the facility;
C. Electronic video monitoring, including—
(I) At least one (1) call-up monitor that is nineteen (19) inches or more;
(II) A printer capable of immediately producing a clear still photo from any video camera image;
(III) Video cameras with a recording resolution of at least 1920 x 1080, or the equivalent, at a rate of at least fifteen (15) frames per second, that operate in such a way as to allow identification of people and activities in the monitored space, in all lighting levels, that are capable of being accessed remotely by the department or a law enforcement agency in real time upon request, and that provide coverage of—
(a) All entrances and exits of the facility, including windows, and all entrances and exits from limited access areas;
(b) The perimeter and exterior areas of the facility, including at least twenty (20) feet of space around the perimeter of an outdoor grow area;
(c) Each point-of-sale location;
(d) All vaults or safes; and
(e) All medical marijuana, from at least two (2) angles, where it is cultivated, cured, trimmed, processed, rendered unusable, and disposed;
(IV) A method for storing recordings from the video cameras for at sixty (60) days in a secure on-site or off-site location or through a service or network that provides on-demand access to the recordings and that allows for providing copies of the recordings to the department upon request and at the expense of the facility;
(V) A failure notification system that provides an audible and visual notification of any failure in the electronic monitoring system; and
(VI) Sufficient battery backup for video cameras and recording equipment to support at least sixty (60) minutes of recording in the event of a power outage;
D. Controlled entry to limited access areas, which shall be controlled by electronic card access systems, biometric identification systems, or other equivalent means, except that, in addition to these means, all external access doors shall be equipped with a locking mechanism that may be used in case of power failure. Access information shall be recorded, and all records of entry shall be maintained for at least one (1) year;
E. A method of immediate, automatic notification to alert local law enforcement agencies of an unauthorized breach of security at the facility; and
F. Manual, silent alarms at each point-of-sale, reception area, vault, and electronic monitoring station with capability of alerting local law enforcement agencies immediately of an unauthorized breach of security at the facility.
2. Facilities shall establish policies and procedures: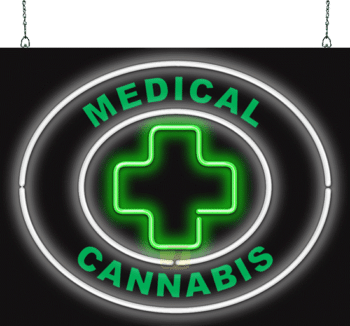 A. For restricting access to the areas of the facility that contain medical marijuana to only persons authorized to be in those areas, which shall include, when necessary for business purposes, contractors hired for no more than fourteen (14) days and other visitors, all of which may enter the restricted area if they sign in and sign out of a visitor log and are escorted at all times by facility agents in a ratio of no less than one (1) facility agent per five (5) visitors;
B. For identifying persons authorized to be in the areas of the facility that contain medical marijuana;
C. For identifying facility agents responsible for inventory control activities;
D. For limiting the amount of money available in any retail areas of the facility and for notifying the public that there is a minimal amount of money available, including by posting of a sign;
E. For electronic monitoring;
F. For the use of the automatic or electronic notification and manual, silent alarms to alert local law enforcement agencies of an unauthorized breach of security at the facility, including designation of on-call facility personnel to respond to, and to be available to law enforcement personnel who respond to, any alarms; and
G. For keeping local law enforcement updated on whether the facility employs armed security personnel and how law enforcement can identify such personnel on sight.
 3. Facilities with outdoor cultivation shall construct an exterior barrier around the perimeter of the marijuana cultivation area that consists of a fence that is:
A. Constructed of six (6) gauge metal or stronger chain link;
B. Topped with razor wire or similar security wire;
C. At least eight (8) feet in height; and
D. Screened such that the cultivation area is not easily viewed from outside the fence;
4. Facilities with windows in a limited access area must ensure either that the window cannot be opened and is designed to prevent intrusion or that the window is otherwise inaccessible from the outside.
5. Facilities shall ensure that each video camera used pursuant to this section: A. Includes a date and time generator which possesses the capability to accurately display the date and time of recorded events on the recording in a manner that does not significantly obstruct the recorded view; and
A. Is installed in a manner that will prevent the video camera from being readily obstructed, tampered with, or disabled;
6. A facility shall make a reasonable effort to repair any malfunction of security equipment within seventy-two (72) hours after the malfunction is discovered. A facility shall notify the department within twenty-four (24) hours after a malfunction is discovered and provide a plan of correction.
A. If a video camera used pursuant this section malfunctions, the facility shall immediately provide alternative video camera coverage or use other security measures until video camera coverage can be restored, such as assigning additional supervisory or security personnel, to provide for the security of the facility. If the facility uses other security measures, the facility must immediately notify the department, and the department will determine whether the other security measures are adequate and for what amount of time those other security measures will be acceptable.
B. Each facility shall maintain a log that documents each malfunction and repair of the security equipment of the facility. The log must state the date, time, and nature of each malfunction; the efforts taken to repair the malfunction and the date of each effort; the reason for any delay in repairing the malfunction; the date the malfunction is repaired and; if applicable, any alternative security measures that were taken. The log must also list, by date and time, all communications with the department concerning each malfunction and corrective action. The facility shall maintain the log for at least one (1) year after the date of last entry in the log;
7. Each facility shall employ a security manager who shall be responsible for:
A. Conducting a semiannual audit of security measures to ensure compliance with this subsection and to identify potential security issues;
B. Training employees on security measures, emergency response, and theft prevention and response within one (1) week of hiring and on an annual basis;
C. Evaluating the credentials of any contractors who intend to provide services to the facility before the contractor is hired by or enters into a contract with the facility; and
D. Evaluating the credentials of any third party who intends to provide security to the facility before the third party is hired by or enters into a contract with the facility;
8. Each facility shall ensure that the security manager of the facility, any facility agents who provide security for the facility, and the employees of any third party who provides security to the facility have completed the following training:
A. Training in theft prevention or a related subject;
B. Training in emergency response or a related subject;
C. Training in the appropriate use of force or a related subject that covers when the use of force is and is not necessary;
D. Training in the protection of a crime scene or a related subject;
E. Training in the control of access to protected areas of a facility or a related subject;
F. Not less than eight (8) hours of training at the facility in providing security services;
G. Not less than eight (8) hours of classroom training in providing security services.
Key Points and Takeaways!
The facility must have ample lighting throughout the facility for video surveillance.
All crop must be under surveillance from two angles at all times.
All exterior grown crop must be lit for surveillance.
All video surveillance must be kept for sixty days and be accessible on demand remotely by the state and law enforcement.
All security devices must have a battery backup of at least 60 minutes.
Biometrics or equivalent must be used for access control.
All locations must have a silent duress alarm that automatically notifies law enforcement of unauthorized breach.
All windows must have preventative measures installed to keep windows from being opened from the outside.
Any malfunctions in the security equipment must be remedied within 72 hours and law enforcement must be notified within 24 hours of any malfunctions.
The regulation requires immediate remedy to any video surveillance malfunctions and must notify the state and the state will determine if production may continue or be shut down until remedied.
Each facility must employ a security manager.
Perimeter fencing with or a wall must be constructed around grow sites.
Kenton Brothers Inc. can help create your security plan and provide the knowledge, experience and resources to design and integrate a fully compliant system and help keep it up and running to keep you up and running.
https://kentonbrothers.com/wp-content/uploads/2019/06/image002.png
326
580
Kenton Brothers
https://kentonbrothers.com/wp-content/uploads/2020/08/2020-KB-logo.png
Kenton Brothers
2019-07-10 06:00:27
2019-09-13 08:57:08
Missouri Announces Final Medical Marijuana Security Regulations