By David Strickland, Vice President of Kenton Brothers
Federal agencies and companies that do business with them:
NDAA Section 889 B is now in effect.
The Federal Government alone experiences hundreds of thousands of digital assaults every day. Malicious actors are persistent, usually well-funded and constantly changing their tactics. They often exploit technologies from the identified Chinese companies to do so. The Administration shares Congress' strong commitment to addressing insidious threats to the Nation's national security and intellectual property.
In an effort to protect the nations systems and data, The National Defense Authorization Act (NDAA) was enacted in July 2019 with two distinct phases:
Part A – The Government Cannot Obtain Prohibited Telecom
Part A became effective on August 13, 2019. Part A prohibits the government from obtaining (through a contract or other instrument) certain telecommunications equipment (including video surveillance equipment) or services produced by the following covered entities and their subsidiaries and affiliates:
Huawei Technologies Company
ZTE Corporation
Hytera Communications Corporation
Hangzhou Hikvision Digital Technology Company
Dahua Technology Company
Hangzhou Hikvision Digital Technology Company and Dahua Technology Company are two  of the largest Commercial Video surveillance manufacturers in the world. They operate and distribute through OEM (Original Equipment Manufacturer) over a 100 brands around the globe.
For a complete and updated list, check out IVPM here. IVPM is a great resource for ongoing list changes.
What may shock companies and agencies throughout the Midwest and beyond are a few of the names on those lists including:
BOSCH
ADT
FLIR – Specific Models
HONEYWELL
DMP
PANASONIC
TOSHIBA
INTERLOGIX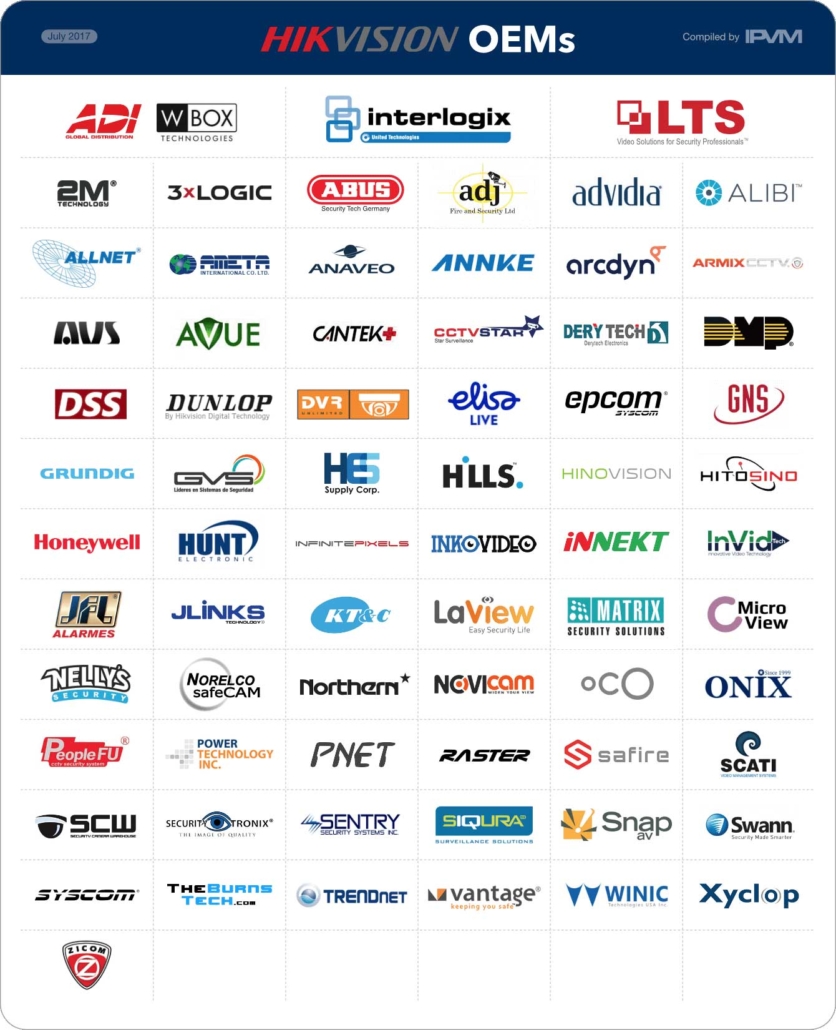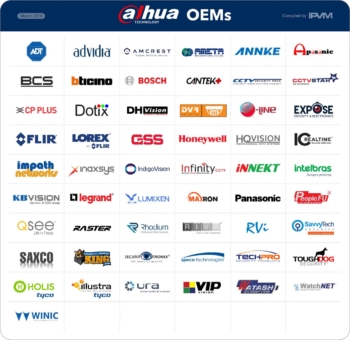 The Department of Defense has the authority to add additional companies to this list at any time. Part B outlines that these items need to be removed by August 13, 2020 or a waiver needs to be submitted allowing for more time.
This order applies to all companies that do business with the Federal government. In any capacity, and at any level.
Part B – Government Contractors Cannot Use Prohibited Telecom Part B is effective August 13, 2020.
Part B prohibits the government from contracting with any entity that uses certain telecommunications equipment (including video surveillance equipment) or services produced by the entities listed in the statute.
The Government cannot contract with an entity that uses covered telecommunications equipment or services as a substantial or essential component of any system or as critical technology as part of any system.
Prohibition applies regardless of whether or not that usage is in performance of work under a Federal contract.
The prohibition applies to every sector and every dollar amount. Your ability to enter into contracts with the Government will be impacted by Part B.
After conducting a reasonable inquiry, entities will represent whether they do or do not use prohibited telecommunications equipment or services.
Part B has been added to the Federal Acquisition Regulation (FAR) at FAR subpart 4.21.
RECOMMENDED CONTRACTOR COMPLIANCE ACTIONS
Regulatory Familiarization. Read and understand the rule and necessary actions for compliance.
Corporate Enterprise Tracking. Determine through reasonable inquiry whether you use "covered telecommunications" equipment or services.
Education. Educate your purchasing/procurement, and materials management professionals to ensure they are familiar with the entity's compliance plan.
Cost of Removal. Implement procedures if the entity decides to replace existing covered telecommunications equipment or services and ensure new equipment and services acquired for use by the entity are compliant.
Representation. Provide representation re use and alert Government if use is discovered during contract performance.
Phase-out Plan and Submit Waiver Information. Develop a phase-out plan and provide waiver information to the Government along with the complete laydown of the presence of the covered telecommunications equipment or services.
RESOURCES
Please let Kenton Brothers know if you have questions on navigating Rule 889.
https://kentonbrothers.com/wp-content/uploads/2020/08/Dahua_Hikvision-web.jpg
600
800
David Strickland
https://kentonbrothers.com/wp-content/uploads/2020/08/2020-KB-logo.png
David Strickland
2020-09-02 06:00:56
2020-10-05 13:49:27
Section 889 Alert: Prohibited Telecom for the Federal Government and Their Contractors