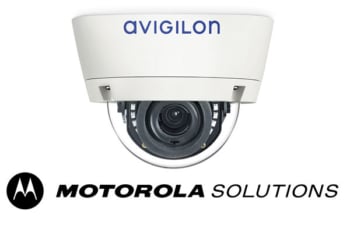 By Gina Stuelke, CEO of Kenton Brothers

This week we're showcasing another COVID-19 Fighter security solution from Kenton Brothers Systems for Security.
Are your people following health guidelines around the use of protective face masks?
Avigilon's face mask detection technology built into this camera can determine if a person appears on camera without protection and then alert your team.
For example, a retailer or food processing plant enforces that employees must wear a face mask within their facility to protect their fellow employees as well as customers. The Face Mask Detection feature can determine if an employee disobeys this rule when management is not around.
While we can't have our eyes everywhere, we can have the right technologies in place to ensure that we are doing our absolute best to slow the spread of the COVID-19 outbreak and mitigate the threat of a second wave of the pandemic.
Contact the problem solvers at KB to add this to your arsenal of security solutions: 888-536-8661