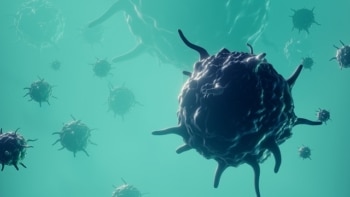 By Gina Stuelke, CEO of Kenton Brothers.
To protect against the spread of bacteria and other dangerous microbes, it's important to consider the role of high touch door hardware in a publicly-used building. Visitors and occupants continuously handle door levers and exit devices. Bacteria and other microbes can live on these hardware surfaces for hours, transferring from one person to another. Did you know that door hardware can be protected against the growth of many microbes?
How can Kenton Brothers help?
Kenton Brothers offers locks and hardware with antimicrobial technology that has an added layer of protection against the growth of bacteria to protect the hardware. An antimicrobial is a substance that acts to inhibit the growth of microorganisms and suppresses microorganism reproduction. This provides an added level of protection against damaging microbes such as bacteria that can cause stains, odors and product deterioration.
Why do we need antimicrobial hardware? Because it's 99.9% cleaner than unprotected surfaces.
Bacteria can double every 20 minutes on unprotected surfaces. Antimicrobial protection works to continuously fight off microbes and protect the hardware.
The antimicrobial coating is incorporated into the finish during the manufacturing process and will not wash off or wear away. The coating lasts for the lifetime of the hardware finish.
How does it work?
When microbes come in contact with the product surface, the antimicrobial protection penetrates the cell wall of the microorganism and disrupts the cell, making the microorganism unable to grow and reproduce.
Antimicrobial protection is effective against most common bacteria that cause stains, odors and product degradation. While this technology is 99.9% cleaner than unprotected surfaces, it is not designed to protect users from disease causing microorganisms.
Consumer safety is a fundamental concern for us. Antimicrobial hardware products are approved by the US EPA and have a history of safe use in door hardware.
To learn more about antimicrobial hardware, please give us a call!
https://kentonbrothers.com/wp-content/uploads/2020/04/virus-3949207_featured.jpg
360
476
Gina Stuelke
https://kentonbrothers.com/wp-content/uploads/2022/04/125th-Anniversary-v1.png
Gina Stuelke
2020-04-08 06:00:41
2020-09-04 12:12:03
In today's environment, stop bacteria and microbes at the door.