By David Strickland, Vice President of Kenton Brothers.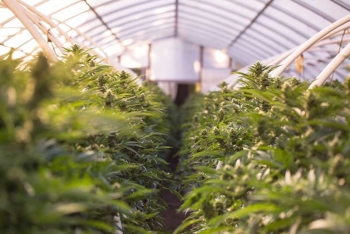 Over the last few months, we've gotten a lot of questions about Medical Marijuana in Missouri and state regulation in relation to Security – specifically IP Video Surveillance. Why is it such a hot topic? There's a lot of information out there and it causes information overload.
Kenton Brothers is here to help. Let's tackle the task at hand.
Many owners are awaiting there licensing decisions, but are exploring the options for security and tracking compliance around the MDSS regulations. We cover the specific security requirements here.
IP Video Solutions for Medical Marijuana
For this blog, let's concentrate on the IP Video Solution that checks all the requirements and even exceeds in some cases.
Based on the feedback we've received, it's important to understand that you're not just trying to meet state regulations.
The system must be functional, easy to use, reliable, affordable, cover multiple locations and also proactively deter theft. Many times when we talk about regulations we sometimes overlook the practical nature of these systems. How am I going to interact with it? Is it easy to train a new associate? How will it make my reporting to the state easier? How will it help me run a profitable business?
Here are some of those answers.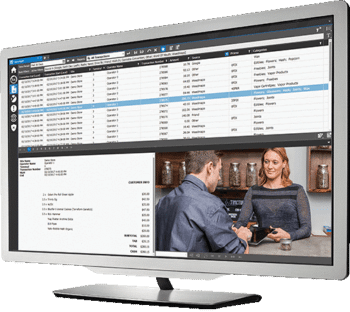 Kenton Brothers would like to introduce you to March Networks.
March Networks is an IP Video Surveillance management platform that combines State of Missouri compliant IP Video surveillance with the added benefits of  RFID tracking, theft prevention – both internal and external, POS data merging, people counting, dwell time, queue length and of course, reliable forensic video.
Enhance security, ensure compliance with government legislation, and get a comprehensive view of your cannabis operation with March Networks integrated video and RFID solution. The advanced video and data analytics platform, March Networks Searchlight™ for Retail, helps licensed cannabis growers, producers and retailers monitor the location and movement of plants, providing clear video footage of cannabis operations and the ability to rapidly search for missing inventory.
Using the March Networks Searchlight for Retail data analytics platform, licensed growers, producers, and retailers can run searches on a wide range of data contained in the RFID tags, including a plant's ID code and its last detected location. In the case of an anomaly, such as missing inventory, users can quickly access the associated video footage to see exactly where the item went and who was involved. The clear video eliminates assumptions about what's occurred and provides strong evidence to support further investigation.
In addition, the Searchlight solution provides producers and dispensaries with real-time and historical views into their operations via mobile device or workstation, enabling them to conduct remote audits and identify areas for improvement. It also offers video analytics and point-of-sale (POS) transaction integration presented in customizable reports to help dispensary owners quickly detect and review suspect transactions, analyze performance trends, improve customer service and gain other business insights.

Kenton Brothers and March Networks
Kenton Brothers is proud to partner with Missouri Medical Marijuana licensees to help them be compliant and secure, but to also help them run a profitable business.
As a 122 year old partner in Missouri, Kenton Brothers has become a leading integrator of these kinds of systems. March Networks has more than 15 years of experience helping some of the world's largest commercial and government organizations with advanced surveillance technologies used for security, loss prevention, risk mitigation and operational efficiency.
Let's talk about your specific application and how we can help!
https://kentonbrothers.com/wp-content/uploads/2019/09/Medical-Marijuana-in-Missouri-02web.jpg
534
800
David Strickland
https://kentonbrothers.com/wp-content/uploads/2020/08/2020-KB-logo.png
David Strickland
2019-10-02 06:00:43
2020-02-12 20:21:07
Medical Marijuana in Missouri: What to consider when purchasing IP Video Surveillance