By David Strickland, Vice President at Kenton Brothers, talking about breaking records.
Companies of all sizes always strive to be a little better, a little bigger and a lot more stable. This happens in a lot of ways. At the core of all this effort is a desire to continually improve. So to help set the path, they create goals. And then they work toward achieving those goals.  Sometimes, they set a personal or a team record and that immediately becomes what all effort is measured against.
Records can stand for a short time or for hundreds of years.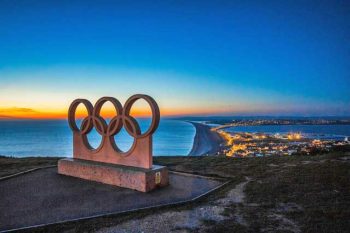 For example, in the 2008 Olympics, 25 swimming world records were set. One event, the 4x relay had a world record broken three times in the last three heats of the match. So in this case, the world record only lasted for a few minutes.
Bob Beamon's 29 foot, 2.3 inches long jump from 1968 lasted until 1991 when Mike Powell passed it by 2.7 inches – that record still stands today. And many say it will never be broken. But I promise you somewhere out there is a young man working hard to break that record. Just like Mike Powell did when he was a young man.
Breaking Records
On August 6, 2017, the sales team at Kenton Brothers broke two very important records. One of them had stood for 38 seconds. The other has a good chance of standing for a long long time.
Early that morning, Brian Nutt turned in what at the time was the largest installation job ever for Kenton Brothers totaling $402,000. He broke the previous record of $365,000 which had stood for almost 3 years. Thirty-eight seconds later, Neal Bellamy turned in an installation project of $466,000. That became the new mark.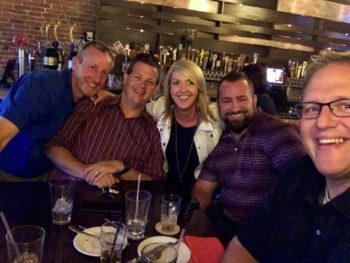 Obviously, August 6th was a very special day. The air was electric, but it didn't stop there. Every person on the sales team contributed. At the end of the day, we had achieved a single day new sales record of 1.14 million dollars! A shattering record that may never be broken, but it doesn't mean we aren't going to try!
So what do you do when you set a record? You break it. What do you do when you break it? You celebrate!
Congratulations TEAM KB!
https://kentonbrothers.com/wp-content/uploads/2017/08/Kenton-Brothers-Breaking-Records.jpg
445
592
David Strickland
https://kentonbrothers.com/wp-content/uploads/2020/08/2020-KB-logo.png
David Strickland
2017-08-31 13:37:42
2017-08-23 15:11:33
What do you do with records? You break them.